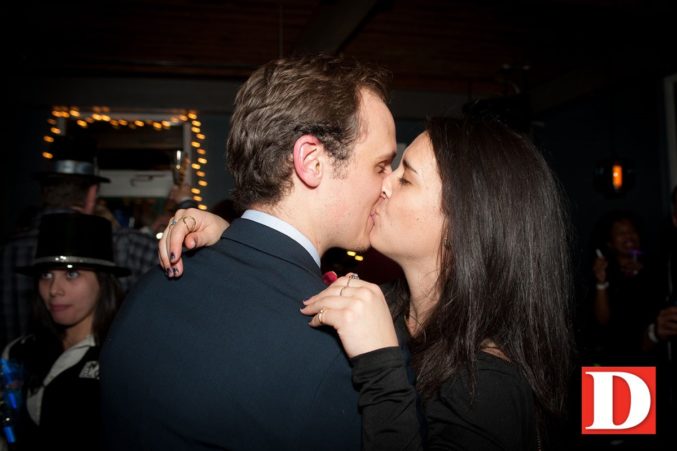 This Couple Kissed Three Years Ago. You'll Never Guess What Happened Next.
Congrats to the happy couple.
On New Year's Eve 2014, we sent a photographer, Bret Redman, to NYLO South Side to take pictures of people ringing in the new year. He caught these two kissing. Here's the photo gallery. An alert FrontBurnervian recently filled me in on some details of the night and what happened next.
Lauryn Sparks was doing Teach for America in Dallas. Some mutual friends set her up with Luke Currin that night. They danced. They kissed at midnight (as you can see). And after Lauryn left Dallas, they dated long distance. Then they both wound up living in Denver, and in April of last year, on a snowshoed hike up to Dream Lake, in Rocky Mountain National Park, Luke proposed. Their wedding is tomorrow.
This is proof that if you want to find true love and everlasting happiness, you should make out in front of a D Magazine photographer. Congrats to the happy couple. We're glad we could make it happen.