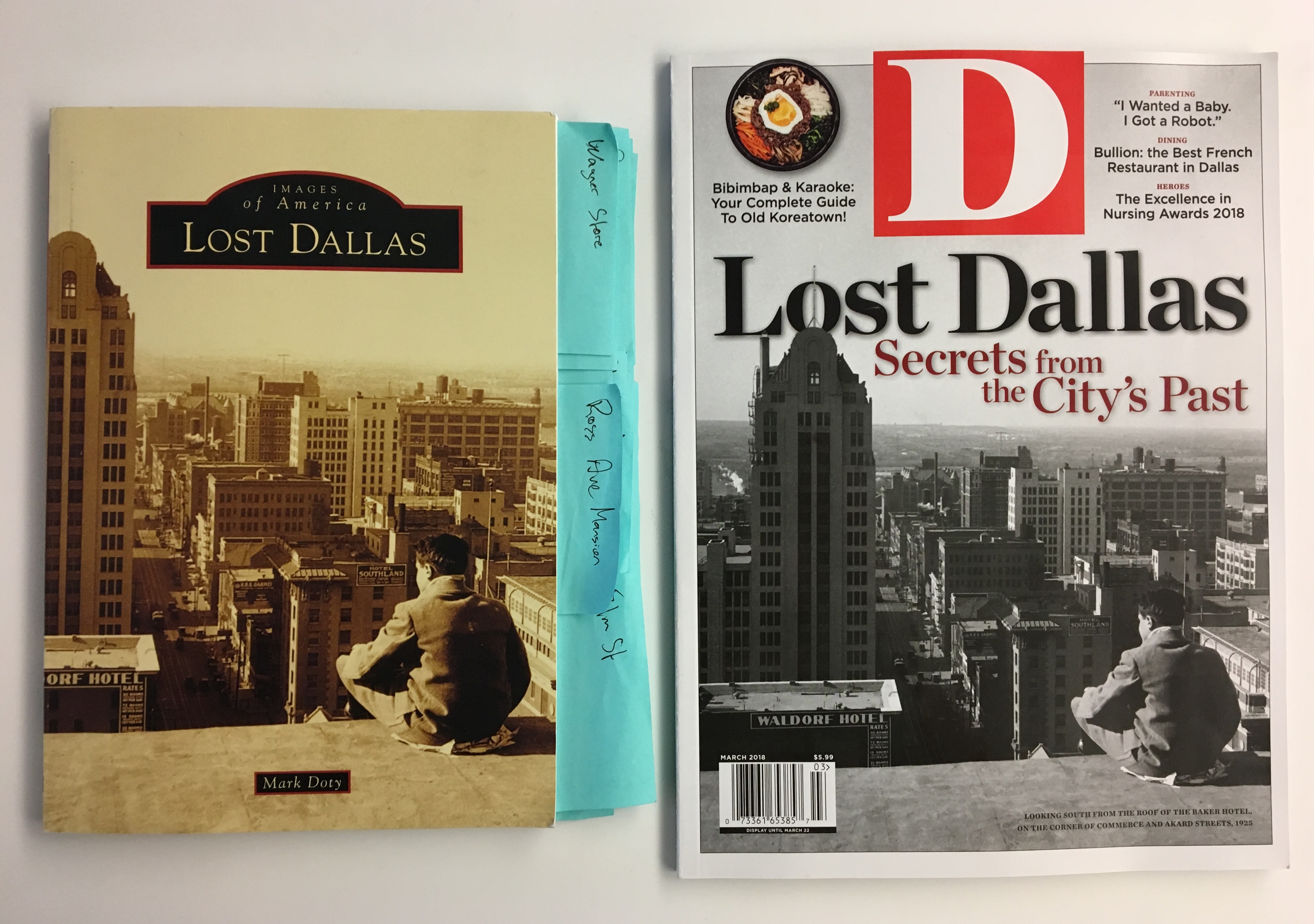 What you see here is the March issue of D Magazine next to its sticky note-filled inspiration. In 2012, Mark Doty, the historic preservation officer for the city of Dallas, published Lost Dallas. It's part of the Images of America series from Charleston, South Carolina-based Arcadia Publishing. Our own Peter Simek, while doing research for our cover story (on newsstands this weekend), turned to Doty for advice and counsel. A tip of the cap to him for his help. As well, we'd like to thank the following for their assistance: Paula Bosse from Flashback Dallas, Misty Maberry from the Dallas Public Library, Dreanna Belden from the Portal to Texas History, amateur historian Mark Rice, and the folks at the DeGolyer Library at SMU. But especially Doty, because we stole his book cover.
After looking through hundreds of old pictures of Dallas, we came to the same conclusion that Doty had six years ago. That image of the boy sitting on the roof of the Baker Hotel makes a perfect cover. We never would have found it on our own, because it is owned by the California Museum of Photography. That's how lost some of our history has become. You have to go to Riverside, California, to find it.
Get the D Brief Newsletter
Dallas' most important news stories of the week, delivered to your inbox each Sunday.