Dallas was well represented at the Pebble Beach Pro-Am this past weekend, and not just by defending champ Jordan Spieth and longtime sponsor AT&T. The popular four-day tournament, which matches up PGA Tour professionals with celebrity amateurs, is played on three courses on the Monterey Peninsula in California: Spyglass Hill Golf Course, Monterey Peninsula Country Club Shore Course, and, the prime jewel, Pebble Beach Golf Links, the No. 1 ranked public course in the United States.
Snagging invites this year were 13 amateurs from Dallas, including business execs Doug Parker of American Airlines, Rich Templeton of Texas Instruments, and Bob Rowling of TRT Holdings. Also in the field were Chris Harrison (Lake Highlands High School grad and host of The Bachelor) and Tony Romo, who next month will make his PGA Tour debut at the Corales Puntacana Resort & Club Championship in the Dominican Republic.
Spieth, who on Saturday was nearly nailed in the head by an errant bunker shot by actor Ray Romano, was paired with country music singer Jake Owen, along with Dustin Johnson and hockey great Wayne Gretzky. He ended up shooting an unremarkable -8 to tie for 20th. Spieth's fiancée, Annie Verret, was in Pebble Beach to cheer him on. They plan to marry "around the fall," she told me, and it will be a small, friends-and-family affair. "I don't want to be introduced to someone at our wedding," she said.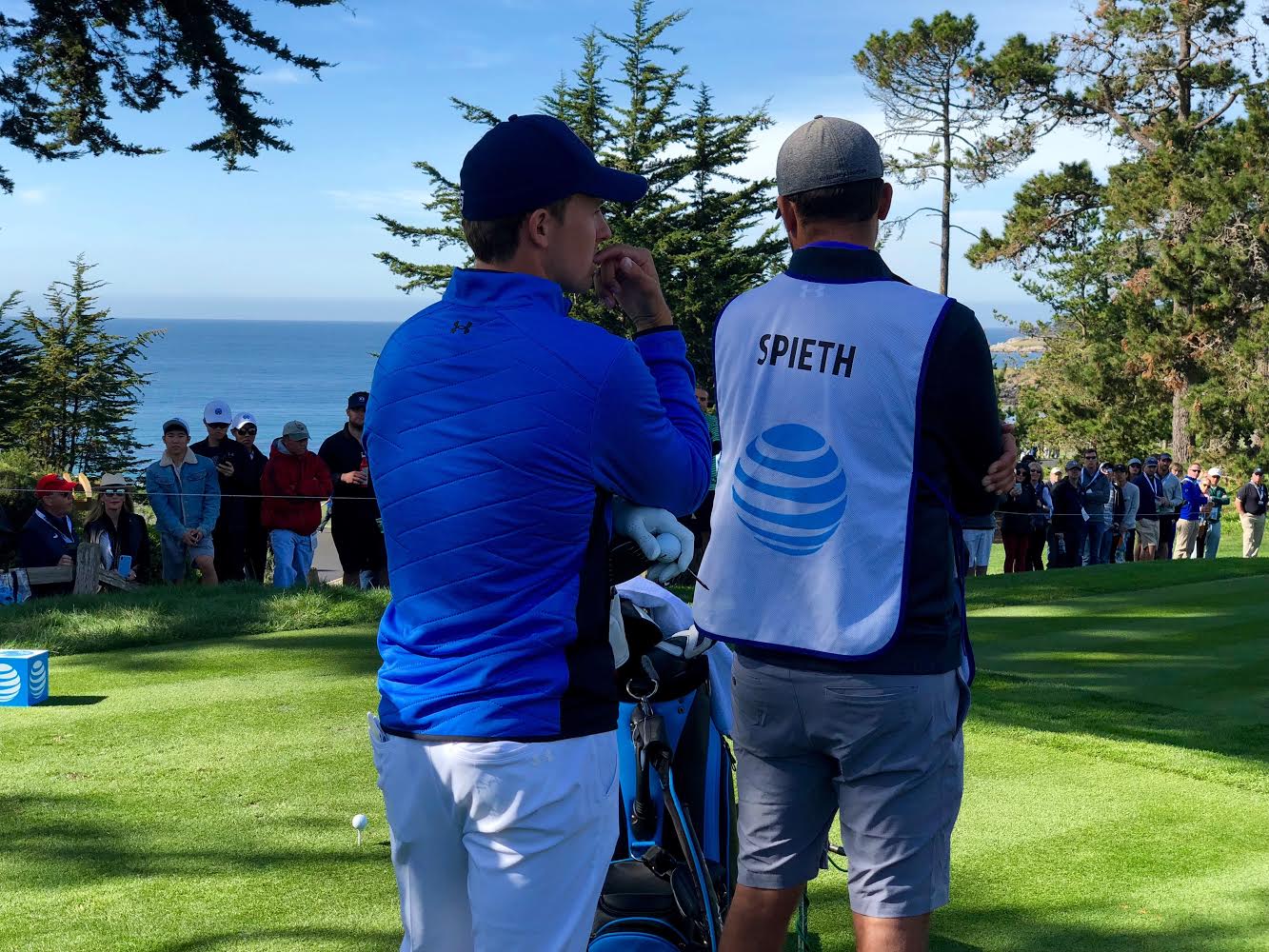 I caught up with Tom Dundon as he walked up to the eighth tee box on Saturday, right after he had played Pebble Beach's No. 7, one of the most iconic holes in golf. The Dallas billionaire has played the Pro-Am 13 or 14 times, he said, and always with good friend Hunter Mahan. Dundon has been busy lately with his new NHL team, the Carolina Hurricanes, and his Trinity Forest Golf Club, which will host the AT&T Byron Nelson tournament in May. "AT&T wanted a world-class course for the tournament, and we gave it to them," he said.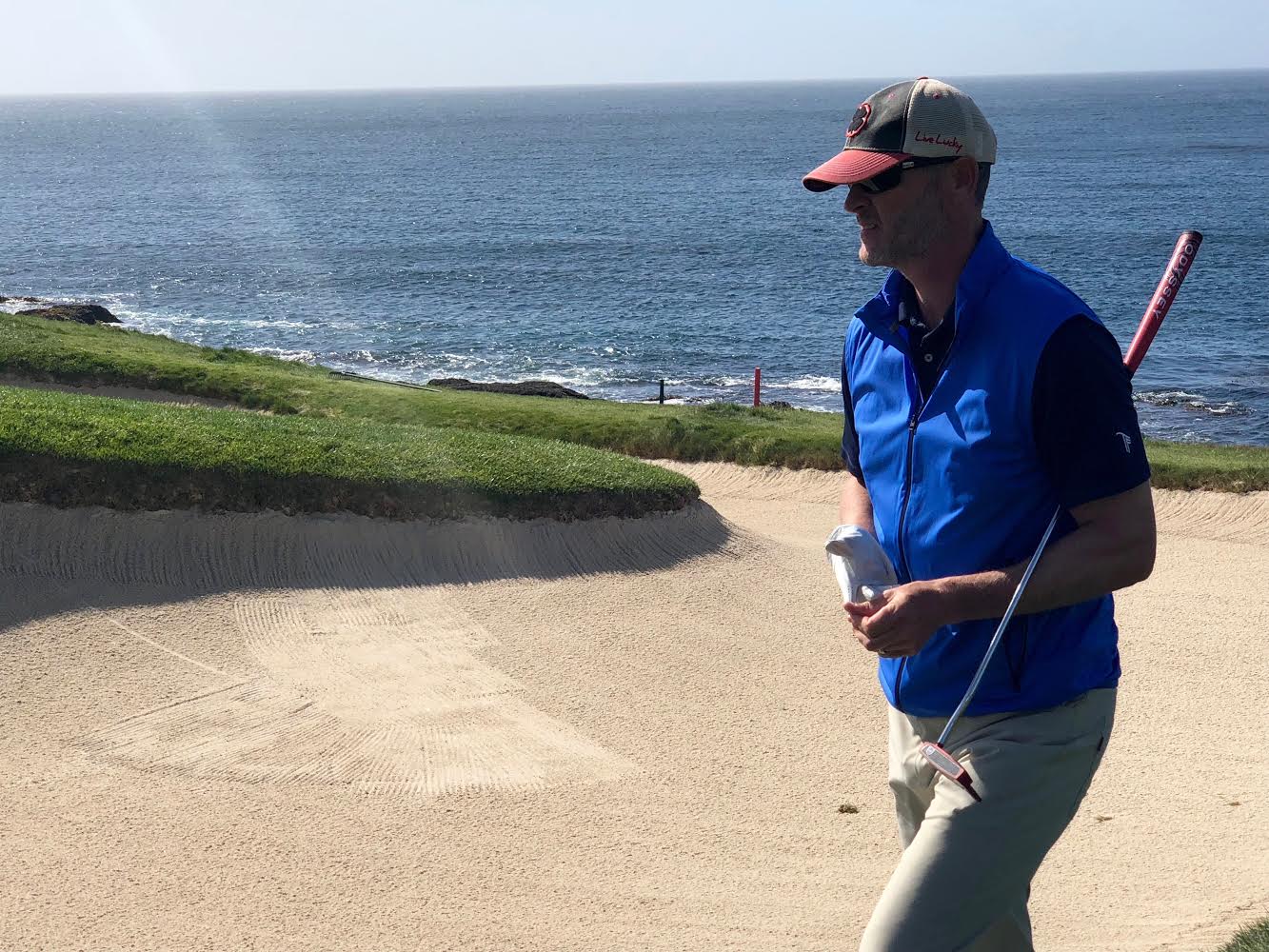 Rounding out the Dundon-Mahan foursome were Romo and Will Zalatoris. "I play a lot with them at home [in Dallas]," Romo said. "Tom is a close friend, and I always enjoy being around him and Hunter." The former QB thinks people will be impressed when the Nelson makes its Trinity Forest debut. "They've put together a great field, and I think it's going to be a great tournament," he said. "The course is fantastic."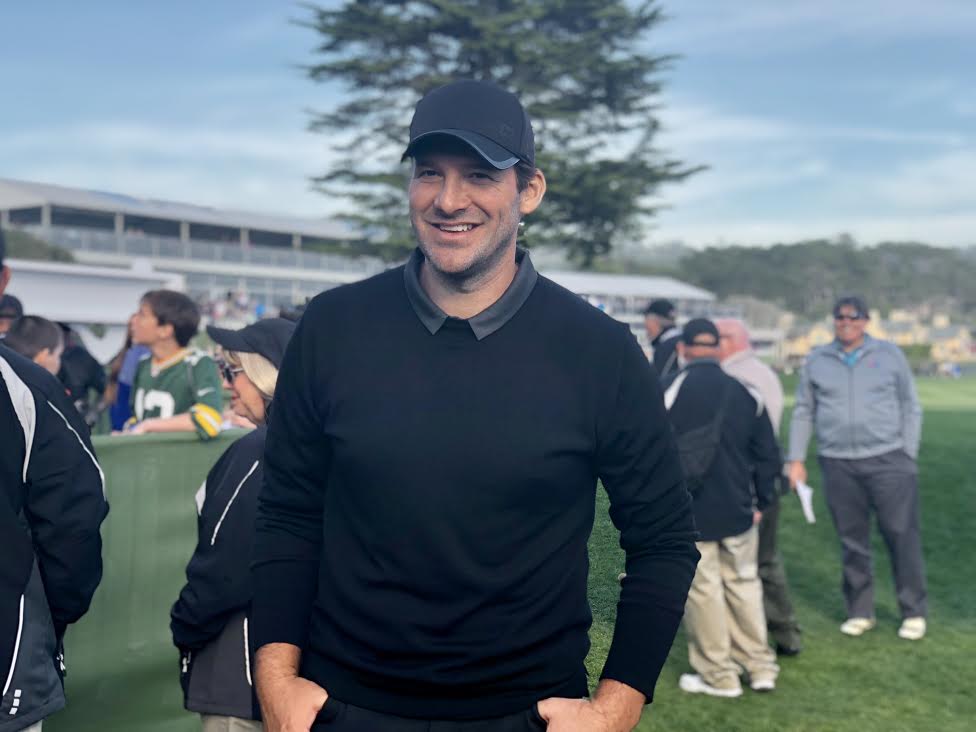 Fin Ewing III, whose Plano-based Ewing Automotive Group sponsors PGA Tour player Cody Gribble, first played the Pebble Beach Pro-Am back in the 1990s, when he was paired with Justin Leonard as a fill-in for his ill father. After bringing The Carmel Cup (a college tournament with teams from the SEC and Big 12) to Pebble Beach in 2011, he earned his own invite and has played every year since. The Ewing family has owned a home in Pebble Beach since 1985. "We like to go to the aquarium and to the beach with the dogs," Ewing said. "It's just so beautiful out here. My dad used to say, 'God spends more time out here than he does in Midland-Odessa.' And that's the truth."
By Sunday, Harrison was the only Dallas amateur to have made the cut. We spoke after his final round, and he was still giddy. "To be here your first year and make the cut — it's like making the Super Bowl your rookie year of playing football," he said. "I think it has a lot to do with the pony I was riding this week; Jason Day was pretty phenomenal for a partner. But I did my part, and hopefully I represented Big D well."
Despite his love for the game, Harrison didn't play much golf when he was young. "I grew up in the shadows of Royal Oaks, but they didn't let me in the gates there," he said. "I was over at Moss Park playing soccer. I went to school with Justin Leonard and some other guys. They took a left and went to Royal Oaks; I took a right and went over to Moss Park to play soccer, and that's where I spent my Saturdays."
November through March, while The Bachelor is on the air, is his "golf season," said Harrison, who loved to watch the Pebble Beach Pro-Am on TV as a child. "It seemed like this magical Shangri-La, watching Bing Crosby and Bob Hope and Clint Eastwood and the biggest stars in golf play here. I thought as a kid, 'Man, if I could ever be there …' So, to actually play in the tournament and to make the cut is one of those pinch-me moments. It doesn't seem real."
Harrison ended up tied for 10th among amateurs. The winner was Arizona Cardinals wide receiver Larry Fitzgerald, who teamed with Kevin Streelman to finish with a score of 41-under par, including a 12-under for their final round. Among the pros, under-the-radar Ted Potter Jr. bested the world's No. 1 ranked Dustin Johnson by three strokes to win.
Get the D Brief Newsletter
Dallas' most important news stories of the week, delivered to your inbox each Sunday.