The New Tax Plan: Let It Trickle Down, Starting With Homes Worth $1 Million-Plus
After some tougher years selling in the $1 million-plus club, the last couple of months of 2017 proved a boon for Dallas' Realtors.
The tax plan force-fed through Congress in the waning days of 2017 is beginning to bear fruit. It's not exactly the fruit promised by the plan's supporters and, let's be honest here, regardless of political affiliation, we all knew that would be the case, didn't we?
In Dallas, AT&T got lots of ink. First came the rain of $1,000 bonuses from newly unshackled corporations to their workers. Less noted were the 713 people AT&T wants to lay off. And even less noted was that the bonuses, totaling $256.8 million (assuming everyone from the CEO down got one) could have been given to employees at any time with barely an impact on profitability. In fiscal years 2015 and 2016, the company turned roughly $13 billion in profit. And during the first three quarters of 2017 the company has already posted nearly $10.5 billion in net income. For AT&T, one could almost view the $1,000 bonuses as thank-yous for the death of net neutrality and the tax slash.
How can I be so bah humbug? Easy. Were AT&T really rewarding employees on the back of the tax cuts, they wouldn't have given them a bonus at all. They'd have upped their salaries. Why didn't they? The bonus is a one-time PR stunt unlikely to be repeated. Clawing back a salary increase is more problematic. Given that the tax "cuts" on individuals expire in 2025 whereas the corporate giveaway is permanent, one would think these corporations' largess would be as permanent as their tax cuts.
Remember, Dallas-based AT&T is hardly alone. Company after company showered bonuses on their employees in "thanks" for the tax cuts. I don't recall any of them raising wages. Do you? And that's odd. After all, Speaker Paul Ryan trumpeted a report in mid-October that claimed. "…as a result of corporate tax reform alone, on average, American families will see a wage increase of at least $4,000 annually." This mythical $4,000 doesn't include the personal implications of the tax plan (the expiring ones). Y'all let me know when you get that $4,000 raise. And be doubly sure to alert me to any of these $1,000 Bonus Club members taking a step back from fighting minimum wage increases.
What the AT&T example and many others show is that profit-rich corporations have always been in the position to give more to workers. The tax plan's resulting one-time bonus is mere window-dressing accounting for a fraction of what was promised. Basking in the trickle-down yet?
The Job Creators
The party line on the tax cuts was to spur job creation, because (of course) that's the only thing keeping employers from hiring people. Except there are "help wanted" signs up all over the country. Why? Unemployment in December 2017 was 4.1 percent, a number last seen in the Clinton years. But fear not, some are benefitting.
If you're a painter, decorator, or a mover, you've had a busy couple of months. That's because the wealthy have been buying homes. After some tougher years selling in the $1 million-plus club, the last couple of months of 2017 proved a boon for Dallas Realtors. A flurry of high-priced residences flew off the shelves before the end of the year. Anecdotal evidence says that a higher than normal portion were cash sales wanting to close before the end of the year.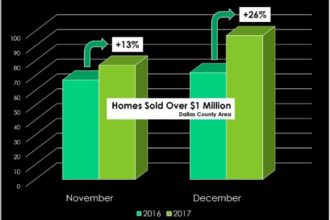 For example, in November 2016 and 2017 the North Texas Real Estate Information Systems, or NTREIS, reports that in Dallas County the number of overall home sales declined 2.9 percent while median and average sale prices rose 6.7 percent. The overall decline was likely a lack of inventory versus desire.
Meanwhile, in the toniest parts of Dallas, the million-plus club's November sales increased 13 percent while prices rose a slimmer 2.8 percent. In December, homes worth $1 million or above in Dallas County sold 26 percent more than the prior December (prices up a scant 1.1 percent). Shockingly, that 26 percent Dallas increase represents the entire increase in sales for the whole NTREIS reporting area. In that area, which includes 51 counties, million-plus sales were up only 16 percent from December to December.
Like many of us, the first inclination after the tax plan's passage was self-interest. While we hoi polloi fretted about prepaying our property taxes, the wealthy were also hot to spend their new-found gilt on themselves. I'd be curious to know if other luxury goods got an unseasonal pop.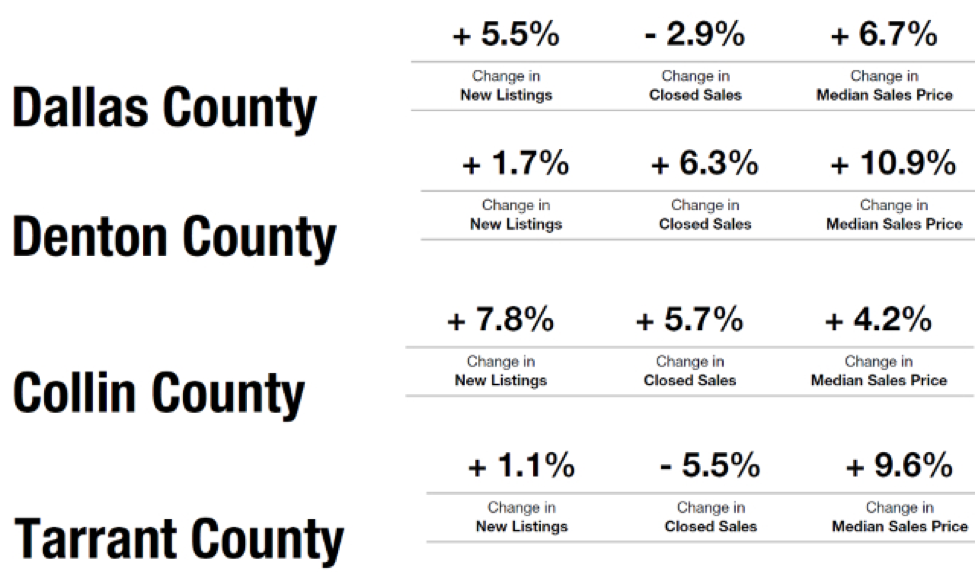 But why?
Why this mansion mania? It wasn't for the property tax and mortgage interest
deductions. I believe that in addition to their overall tax rate decrease, the wealthy expect publicly-traded companies to give their new monies to them. Instead of bettering the American worker, December's bonus-happy companies will instead increase their dividends and stock buybacks. I'll bet that it will be those who invest in the stock market who will be the ultimate receivers of the corporate tax giveaway monies.
Don't believe me? Google "Kansas trickle down failure" and see. Wait until next year's annual reports to see where the money goes. Spoiler: I'm willing to bet American workers won't be getting the $4,000 raise nor the $1,000 bonus again next year.