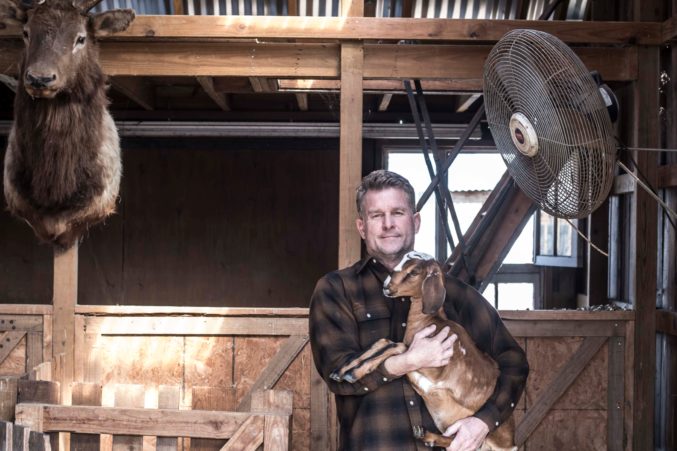 The Goatherd and the Mexican Mafia
A story of love, loss, and redemption of Biblical proportions.
"The Rogue Shepherd" started with a podcast. In September, Holland Murphy and I traveled to Bonton Farms in South Dallas to talk about food deserts with Daron Babcock, the farm's executive director, and Trisha Cunningham, CEO of the North Texas Food Bank. That's when I learned two shocking things: first, that Holland is allergic to cloven-hoofed animals. Second, that before he started the farm, Daron gave up a well-paying job, sold his 3,600-square-foot home in Frisco, and moved to the impoverished neighborhood of Bonton into a Habitat for Humanity house that had been stripped of its wiring—with a two-time convicted felon for a roommate. It seemed like there might be a story there.
I quickly learned that story isn't really about food. It's about love and loss and doing coke with the Mexican Mafia. It's about redemption and the cosmic serendipity of honey bees and concrete plants. It's about herding goats through the Trinity Forest and saving the lives of drug dealers and diabetics. It's about trying to find a way to provide not only a market and cafe but jobs, housing, transportation, a preschool, and a barber shop to rebuild a community that was routinely fire bombed and flooded before finally being left for dead. It's a story about faith.
And it all starts with a chicken. Or an egg. A street fight in Bonton. Or a wrestling match in Norman.
Wherever it truly starts, it ends with a farm. You should read it.