How does this keep happening? Early last year, the Columbia Journalism Review ran a story about how the new editor of Texas Monthly, Tim Taliaferro, planned to take the magazine in a direction aimed more toward lifestyle coverage. Then he complained that his remarks had been taken out of context. Then he said he'd been misunderstood. Now it's happened again.
Today the CJR published another story about a Taliaferro-generated misunderstanding. This one involves an apparent quid pro quo wherein Taliaferro put the CEO of Bumble on the cover, and Bumble promised to spend $25,000 to promote the story on social media. TxMo staffers told CJR that Taliaferro told them about the deal in an editorial meeting. But after at least one of those staffers leaked to CJR and the magazine called Taliaferro to ask about the deal, he held another meeting at which he told the staff that he'd been misunderstood. All very unfortunate.
A few thoughts:
I feel bad for Sarah Hepola, the Dallas writer and sometime D Magazine contributor. Sarah wrote the cover story in question. I'm afraid her work gets unfairly besmirched as Taliaferro communicates poorly and is misunderstood.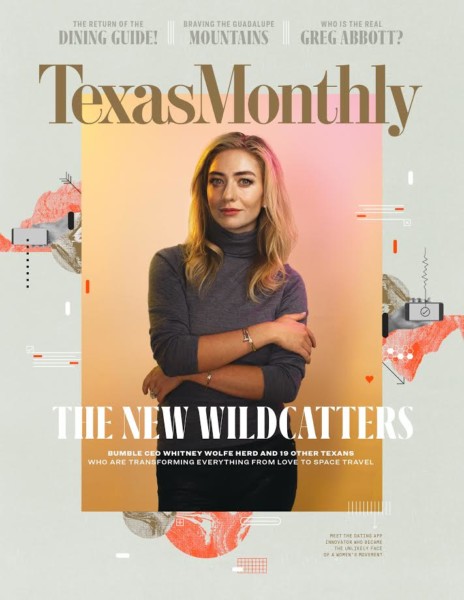 The CJR got ahold of some of Taliaferro's emails to Bumble. In one of them, he wrote: "I can't stress enough how much is on the line for me with this deal. I must have this story perform and earn lots of eyeballs." This deal is all about him, not the magazine. His bonus and/or his job must depend on increasing online traffic (my speculation). Given how often he is misunderstood, this doesn't seem like a good arrangement.
The only way that the CJR could have gotten those emails is if a TxMo staffer handed them over. Obviously this means at least one person on his staff is having a hard time understanding the boss, and that misunderstanding is leading to disgruntlement. Further, the CJR reports that when Taliaferro communicated poorly with his staff, misleading them to believe that he'd struck a deal with Bumble, they sat in "stunned silence." A media organization can't operate (for long) that way. When the people at the top have really bad, unethical ideas, or when they simply get misunderstood, the mood in the room needs to be such that everyone feels comfortable raising a hand and saying, "Let me see if I understand what you're saying. Because it sounds to me like you just said something that worries me." Actually, this is true of all businesses. Silence in meetings doesn't produce good results.
And then the last thing I'd like to say: the Bumble cover is lousy. Either put the woman on the cover or don't. That goofy background was a bad idea.
Get the D Brief Newsletter
Dallas' most important news stories of the week, delivered to your inbox each Sunday.