It was an hour until the official grand opening of Holocron Toy Store in Fort Worth this past Saturday, and the Star Wars-only shop was already filling up. Couples, kids, a father and son carrying lightsabers, and more than a few middle-agers there to eye the mementos of their youth, including a costumed financial analyst who goes by the name of Jedi Jed and who has been attending sci-fi events since the earliest days of Star Trek conventions. "This is my golf," he says. "This is how I unwind."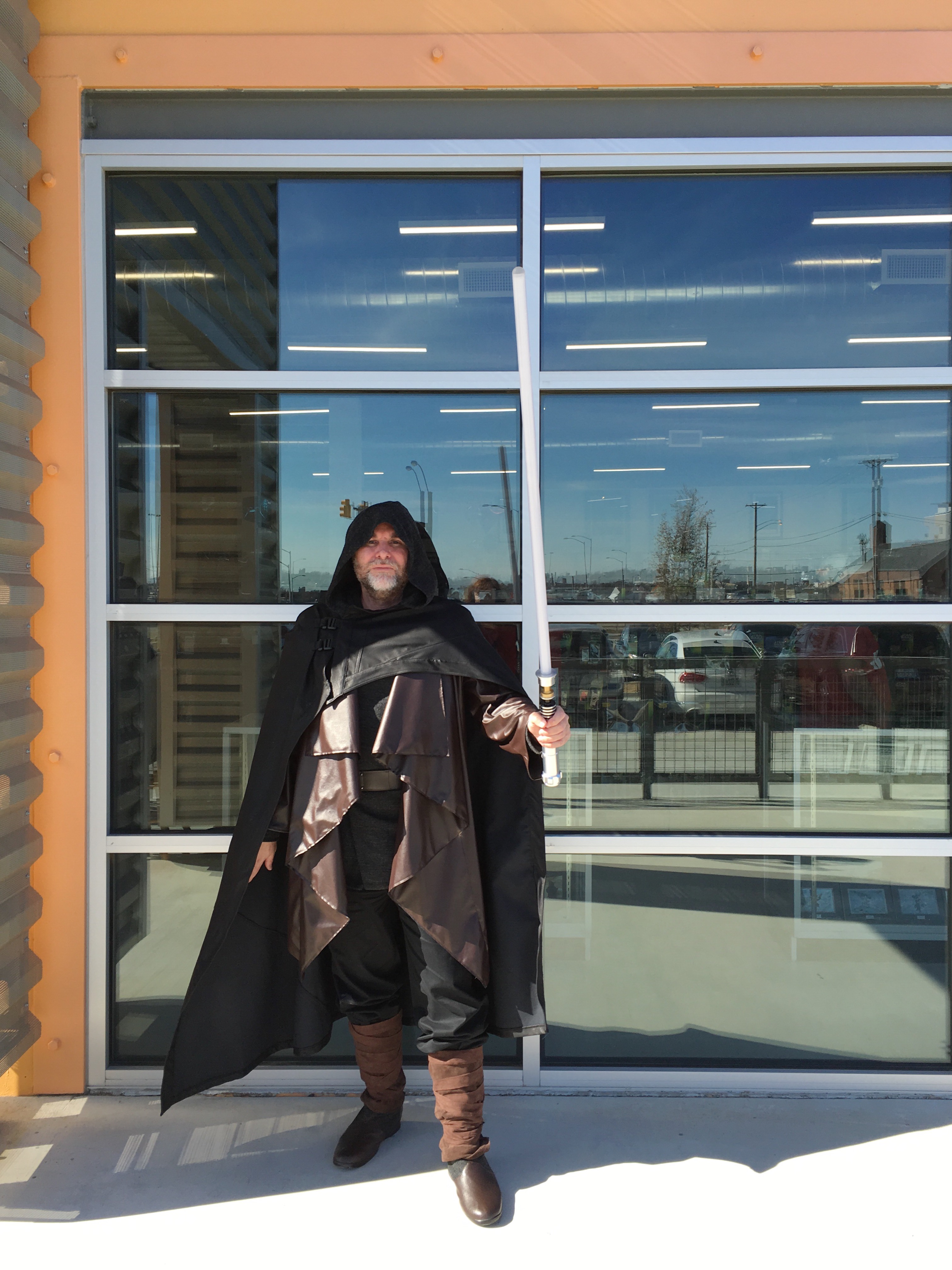 Inside a circle of display cases, the owner of the new store—who asked that he not be named in this article ("I don't want any notoriety")—points out a piece from his personal collection, now up for sale: a tiny vinyl-clad Jawa figurine, about 2 inches tall, still sitting in its original packaging. It's the rarest item in the shop and therefore the most valuable, priced at $20,000.
The owners explains why it's a particularly sought after piece for Star Wars collectors: the toy company Kenner made most of the Star Wars figurines at 3-and-3-quarter inches. Because the Jawa character was considerably smaller than others in the movies, the toy's size was also smaller. However, after production had already started on the Jawa figures outfitted with vinyl capes, Kenner execs decided a cloth cape would give the perception that the undersized toy had just as much value as the larger figures.
"The cloth was more expensive than the vinyl," says the owner. "They only made this figure for about 4 to 5 weeks before making the change in production. That's why it's so rare."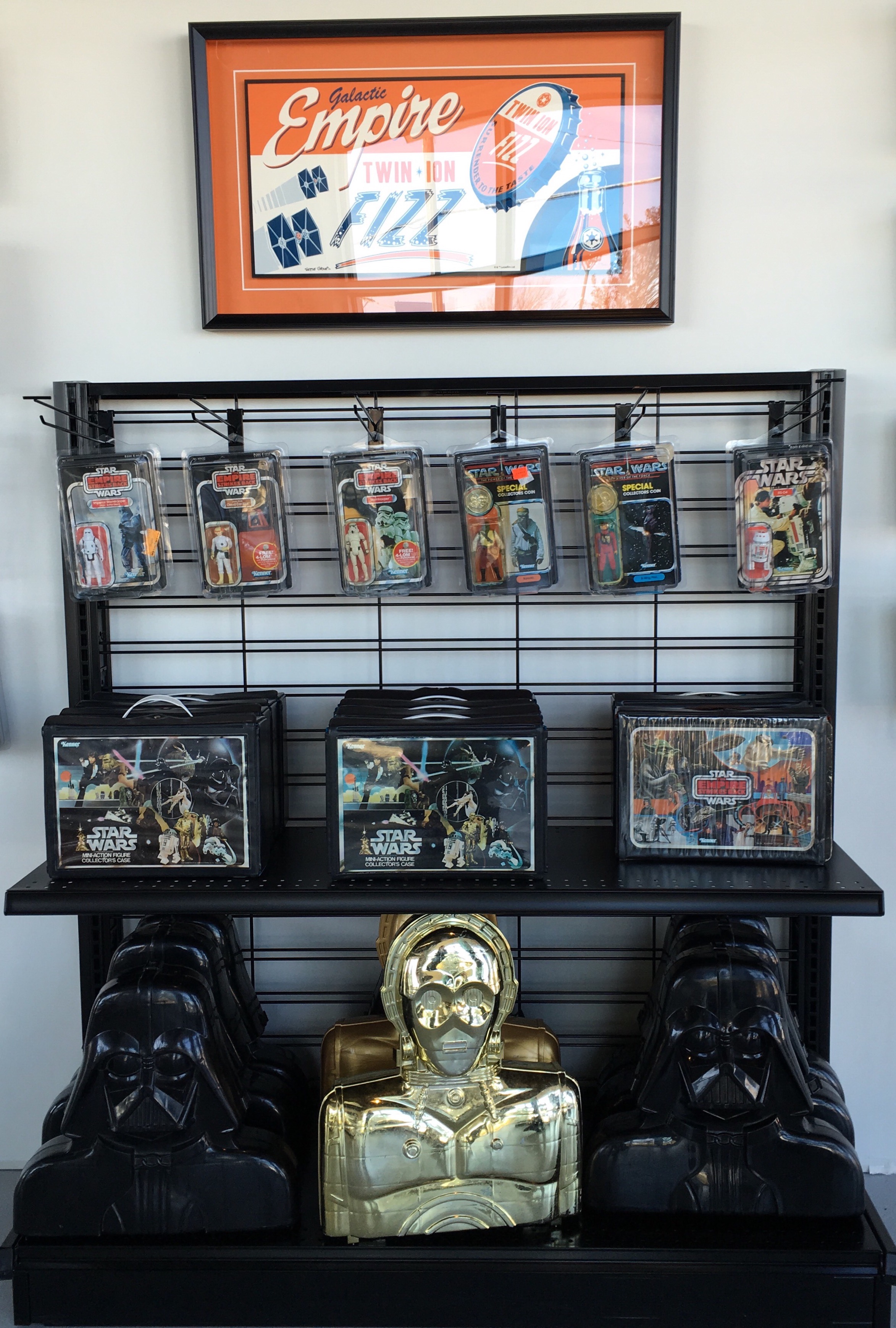 I ask to take a picture of the owner holding his prized possession. He declines and calls over his store's manager, another lifelong collector, Rob Fisher. The men met just months ago when Fisher was buying a few collectibles off Ebay, and the two realized they lived within miles of one another. They talked over a couple beers and a store was born.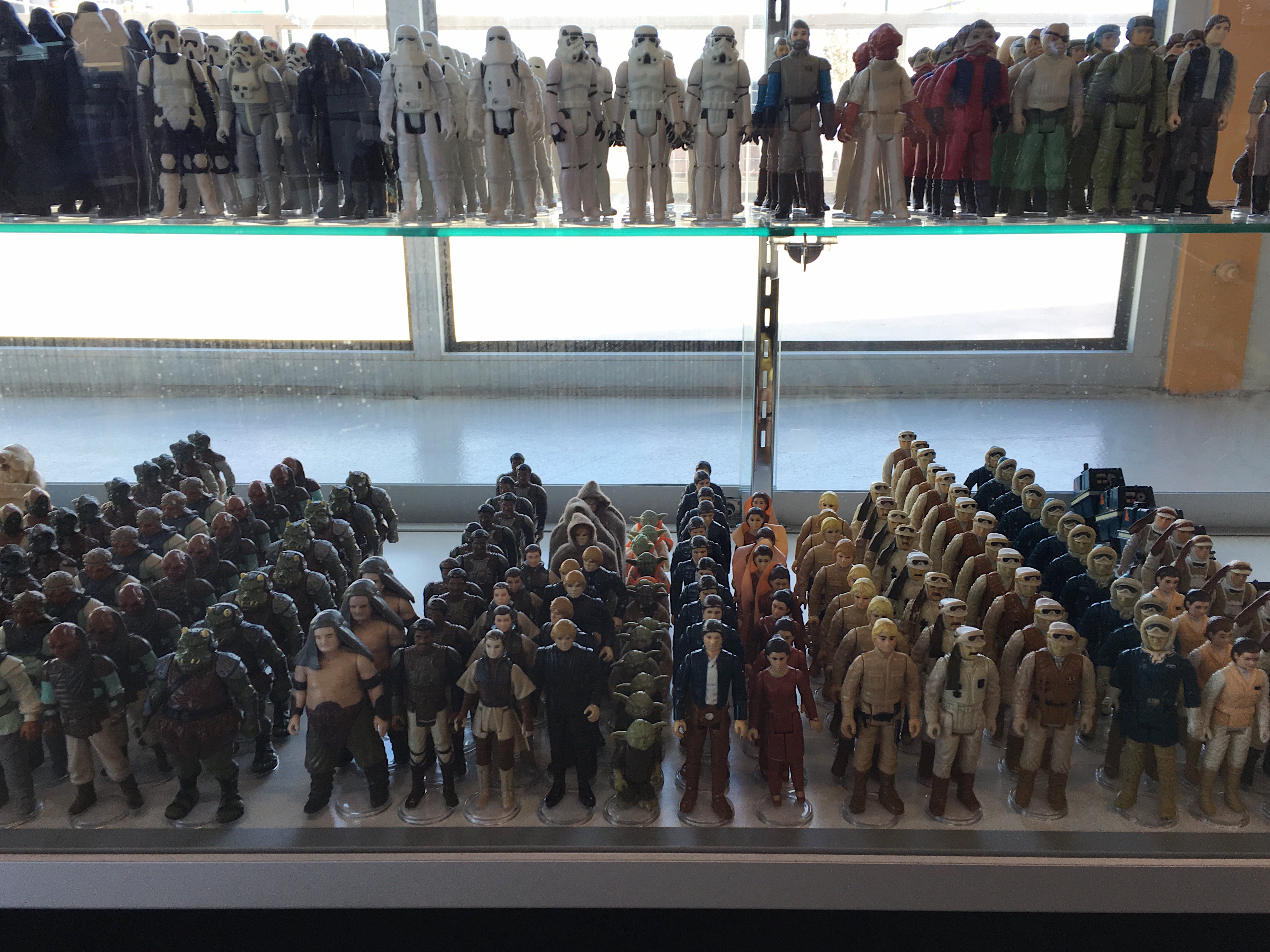 After Fisher poses with the mini Jawa, he points out another treasured item: a Stormtrooper cardback that remains "unpunched," meaning, the toy's cardboard packaging was never punched to hang on a store wall. The unpunched Stormtrooper toy is going for $6,999; its "punched" counterpart is marked $3,199.
One of Fisher's favorite parts of his new job is helping others assess their collections. He says earlier that week, a woman brought in a cardboard box packed by her late mother. After the first Star Wars movie came out, the mother bought three each of most of the original Star Wars figures: one for her son, one for her daughter, and one went straight into storage.
"The really cool thing was opening the tape for the first time," Fisher says. "The bubbles were crystal clear and cards were perfectly straight. It was like a time machine. That for me, whether I sell anything or not, just getting to experience that with somebody else—she was even giddy when we opened the box and laid them out for the first time—it was just awesome."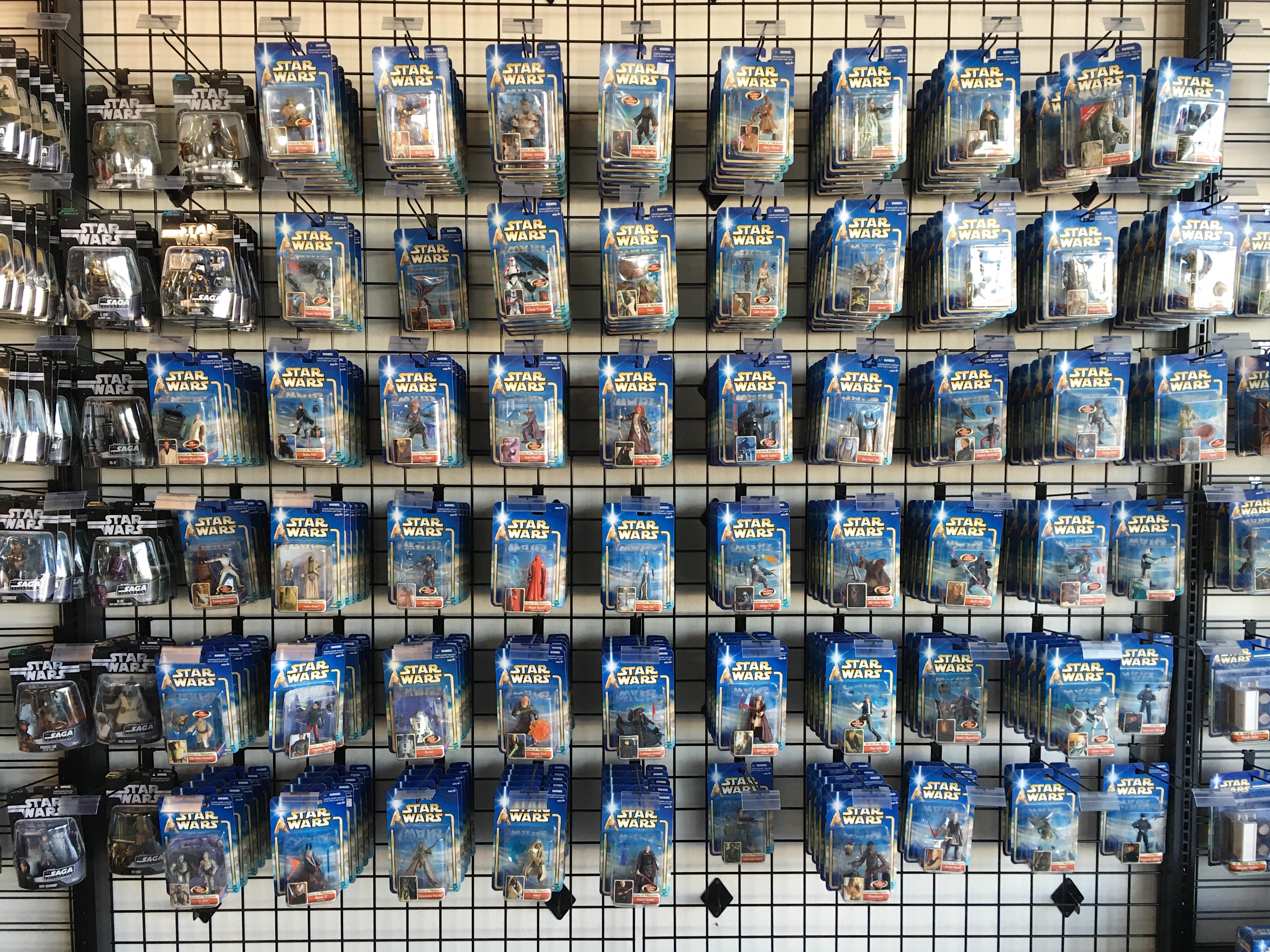 Fisher also points out the store's range. There's a section of Rogue One toys and Hero Mashers, a wall of Black Series boxes, plus plenty of loose vintage figures starting from $6 and Millennium Falcon models from the '70s. "There's something here for everybody," Fisher says. "You can walk in and say 'I had that as a kid' regardless if you're 4 or 50."
He stops and looks at the $20,000 Jawa in his hand.
"OK, I have to put this back up," Fisher says, placing the toy back on the top shelf and locking the sliding glass door. "It makes me nervous having this out of the case for more than five minutes." Holocron Toy Store, 3613 W. Vickery, Fort Worth.
[Full disclosure: I stopped by the opening out of pure curiosity after seeing my cousin's social media posts from the shop, and only later found out my cousin is building Holocron's website.]
Get the D Brief Newsletter
Dallas' most important news stories of the week, delivered to your inbox each Sunday.