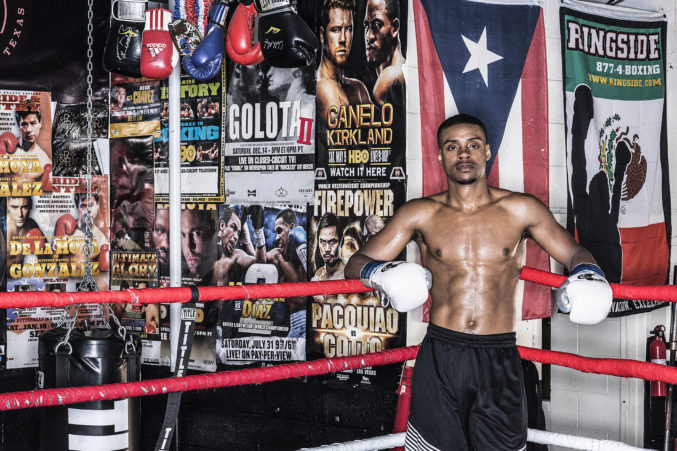 Errol Spence Jr.'s Boxing Career Is on the Line
Tune into Showtime this Saturday to watch the DeSoto fighter have another make-or-break moment.
For a while, I couldn't shut up about Errol Spence Jr. I fought to get Joe DePaolo's profile on the DeSoto boxer in the magazine last March, got in a scrap with my boss after writing about that fight, and then the drama hit home when I publicly shamed my husband for not securing a Showtime subscription ahead of Spence's career-defining bout against Kell Brook (he deserved it). The dust finally settled once Spence secured his champ status—but not before I wrote him a love letter.
This weekend, after eight months of peace and quiet, "The Truth" is back for another bout, this time defending his welterweight title against Lamont Peterson. You can watch this Saturday at 8 p.m. on Showtime.
I emailed sports writer Joe DePaolo to see what his thoughts were going into this weekend. "I'd say it's a fight Spence should win—although not a sure thing, " he replied. "Like all of his bouts, everything is at stake for him. A loss could derail his career." And that's exactly what got me sucked into the Spence vortex in the first place: every single fight is make or break—it can either catapult the fighter closer to Mayweather-level or knock him down to "just another boxer from Desoto."
I also checked in with Spence's trainer Derrick James (who was profiled in the Dallas Morning News a few days ago). His report: Spence is ready to go and had his "best training camp to date." Now all that's left is checking in with my husband about our Showtime subscription. And that could get ugly.