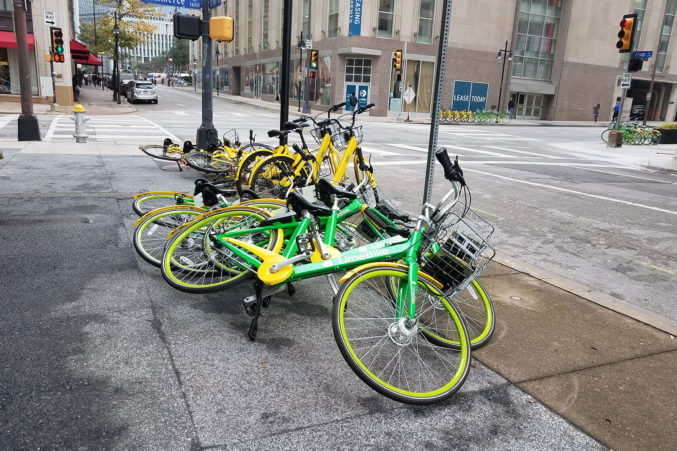 Brace Yourself for Electric Share Bikes
The battery-powered bikes can reach a speed of about 15 miles per hour.
If the as-of-now unregulated proliferation of share bikes in Dallas is in fact a kind of tech startup arms race preceding an inevitable share bike war, then LimeBike's threat announcement that it is flinging electric-assist bikes into an already crowded mix must be something like the development of the atom bomb.
The unfortunately named Lime-E (would the British consider that a slur?) won't make its initial debut in Dallas. The company will first roll out the electric-assist bikes, powered by a rechargeable battery and 250-watt motor, this month in Seattle, Miami, and California. But, according to the press release from LimeBike, it is likely on its way: "We'll also be working hard with other cities and universities across the US to help deliver this new and exciting smart mobility technology to as many communities as possible throughout the new year."
Spin Bike, which a quick eyeball test would show seems to be less omnipresent than LimeBike and Ofo here in Dallas, is introducing its own stationless electric bikes in Miami and elsewhere, while significant e-bike fleets can already be found in California. The electric bikes can reach a speed of about 15 miles per hour—LimeBike's model has a 62-mile range on its battery, and will cost $1 to unlock, charging another $1 for every 10 minutes it's in action.
Bike share proponents tout the e-bikes as a "fast, efficient, equitable source of first-and-last mile transportation at absolutely no cost to taxpayers and minimal cost to riders." (That's LimeBike CEO Toby Sun.) Members of the vocal anti-bike share contingent in town are probably already gritting their teeth in anticipation of more "urban litter." Electric urban litter.
We've been asking whether Dallas is finally ready to become more bike-friendly. Now we can wonder whether we're ready for electric bikes.