Yesterday Zac Crain posed the trenchant question: if you could dunk on any current city council member, why would you pick Philip Kingston? In answering that question, Zac postulated that "Adam McGough is going to make a business decision and bail out of the paint as soon as he sees you coming." This morning, though, we might need to reevaluate that scouting report. Through an intermediary, Councilman McGough sent us this photograph of himself dunking when he was a junior at Nacogdoches High School: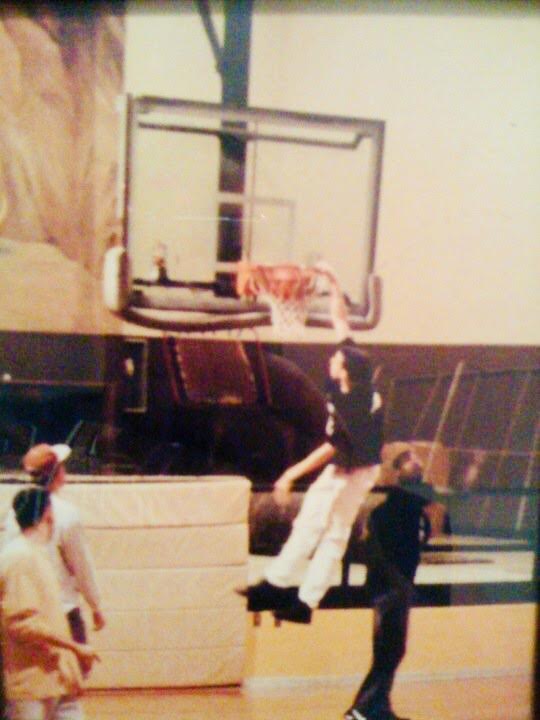 I have several questions about this photograph. Is that a regulation basketball? The graininess of picture makes it hard to tell. Similarly, is that a 10-foot hoop? It seems so, because its support appears to be the unadjustable sort that drops down from the ceiling of the gym. Was this an uncontested dunk? We have to say yes, given the casual dress and general disposition of the other people on the court. Which brings us to Councilman McGough's pants. Are those white jeans he's wearing? We can confirm that they are, in fact, white jeans. When asked why he was dunking in white jeans, the councilman responded: "Because I was cool."
We all like to believe that we were cool in high school. For some of us, this might even have been true.
Get the D Brief Newsletter
Dallas' most important news stories of the week, delivered to your inbox each Sunday.