Mesquite Police Officer Indicted in Shooting
Derick Wiley is charged with aggravated assault by a public servant in connection with the Nov. 8 shooting of Lyndo Jones.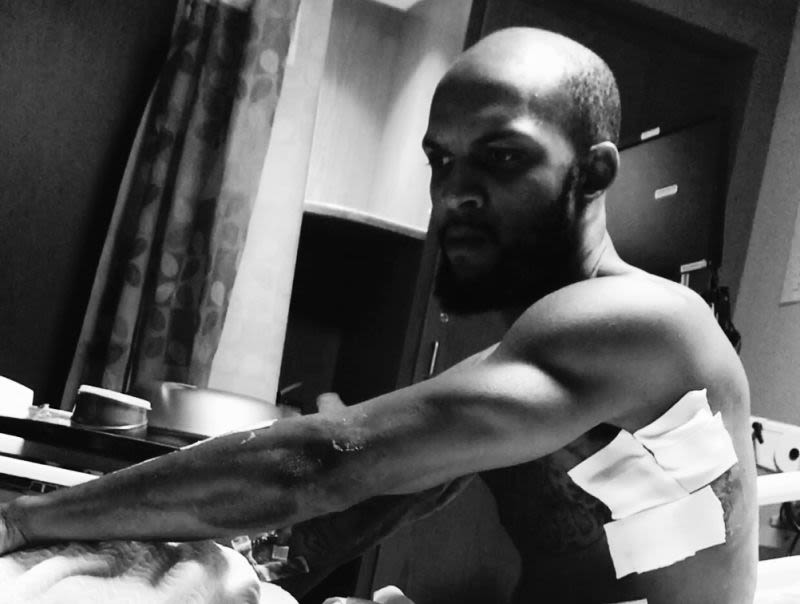 The former Mesquite police officer who shot a man he mistakenly thought was burgling his own car last month was indicted today on felony charges of aggravated assault by a public servant. At a press conference, District Attorney Faith Johnson announced the grand jury indictment and said her office would be "prosecuting the case very diligently and vigorously."
Attorney S. Lee Merritt, who is representing Lyndo Jones, the Mesquite man shot after trying to get into his locked car, had tweeted an hour earlier that he had little faith in the DA, saying he was disappointed that Johnson waited for the grand jury's decision before pursuing charges. Johnson said that Merritt did not have all the facts.
"The grand jury got it right," she said.
Johnson said Mesquite police officer Derick Wiley, who was fired after an internal investigation found that he had violated departmental policy in the Nov. 8 shooting, had already turned himself in to authorities and posted a $300,000 bond. If convicted, Wiley faces between 5 and 99 years in prison.
According to police, Wiley was responding to a report about a man breaking into a truck when he arrived to find Jones sitting in the vehicle he owned, its alarm sounding. There was some sort of altercation, and Jones was shot and wounded. Body camera footage of the incident exists, but Johnson said it would not be released before trial.
Johnson noted this was the third indictment of a police officer in Dallas County in the last year and a half, following charges against an ex-Farmers Branch officer accused of chasing and killing a teenager he thought was breaking into his vehicle, and the former Balch Springs cop charged with the murder of Jordan Edwards, shot while driving away from a house party this spring. Convictions of police officers charged in shootings remain rare.