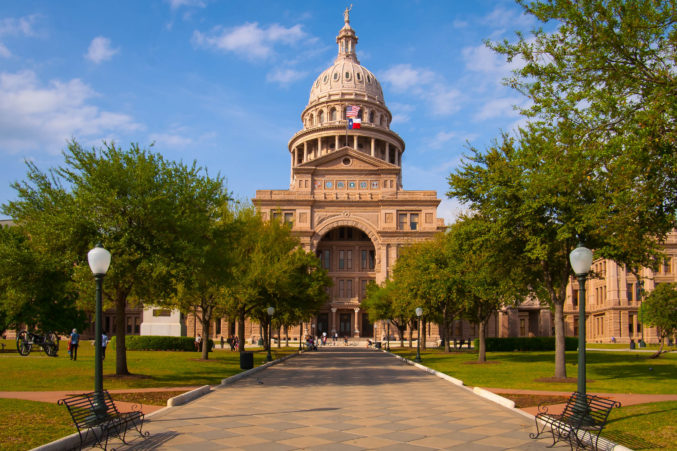 Will Sheriff Lupe Valdez Be the Next Texas Governor?
After erroneous reports that Valdez resigned to run yesterday, it is difficult to imagine that local Dems have the competence to win a state-wide race.
Or, will Sheriff Lupe Valdez even run for governor? That might be the real question. That's because last night, after a flurry of reports that Valdez had stepped down from her position as Dallas County Sheriff to announce her candidacy in the 2018 primary, it all turned out to be a false alarm. The Dallas Morning News was among the outlets that reported that Valdez had already resigned, but then retracted their report. The Houston Chronicle, citing state party officials, is still pretty sure the resignation is coming any day. The Texas Tribune reported that Valedez is still "considering the next stage in her career."
So why all the erroneous reports? According to the Tribune, they seem to trace their way back to Dallas Country Democratic Party Chair Carol Donavan, who leaked the, er, fake news. That the local Democratic party somehow bungled the rollout of a campaign announcement for one if its prized candidates – one who even had a prime time speaking slot at last year's Democratic National Convention – isn't that surprising.
After all, as Eric reported in his column about the incompetency of the local Dems, Donovan's resume includes such low-lights as attempting to bully State Representative Eric Johnson into taking down a Facebook post that criticized the local party's continued loyalty to ex-con/ex-rep Terri Hodge. That move, Eric wrote, "illustrates the party's slavish devotion to old-school Democrats who have strutted and fretted their hours upon the stage, and from whom we should hear no more."
But Valdez is not such a candidate. In fact, according to the Chronicle, she was on a short list of potential heavyweight gubernatorial candidates the state party leadership were considering throwing their weight behind, a list that included U.S. Rep. Joaquin Castro of San Antonio, actress Eva Longoria, and former-candidate Wendy Davis. And yet, Donovan, allegedly, managed to bungle Valdez's big opening stage bow nonetheless.
Still, it is likely that Valdez will eventually announce her candidacy. If so, the news bookies are already trying to figure out who will take over the job running the county's jail. The Dallas Morning News reports that lawyer Peter Schulte announced his candidacy after local reports that Valdez was stepping down, only to walk back his announcement when it became clear that she had not resigned. Two other candidates will likely join Schulte: Dallas County Constable Roy Williams and Chief Deputy Sheriff Marian Brown.
As for the Democratic spot on the gubernatorial ballot, Valdez is not alone mulling over a potential run. According to the Houston Chronicle, Jeffrey Payne, a Dallas businessman; Tom Wakely, a former congressional candidate from San Antonio; and Andrew White, son of late Gov. Mark White, are all potential contenders. They will face off against a well-polling GOP incumbent with a $50 million war chest in a state that hasn't seen a state-wide Democratic win in 22 years.