Who Wants To Buy Jack Ruby's Manuscript?
A handwritten document detailing what the nightclub owner was up to before he shot Lee Harvey Oswald goes up for auction tonight.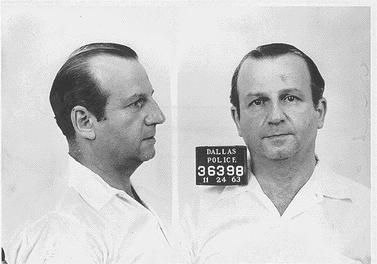 Some time after Jack Ruby was convicted of murdering Lee Harvey Oswald, the former nightclub owner wrote a 24-page manuscript detailing the hours before he pulled the trigger in the basement of Dallas police headquarters. Without spoiling anything, so much of modern American history hinges on "real healthy" sandwiches.
Said manuscript goes up for auction online this evening at 6 p.m., via R&R Auction Company. (You can read a good portion of the manuscript itself via that link.) It's estimated to go for up to $12,000, so get your bids in soon.
The timing of this auction is probably not coincidental. The JFK assassination has been in the news of late with the release of previously withheld files from U.S. intelligence agencies' investigation of the events of Nov. 22, 1963. There's nothing exceptionally earth-shattering in any of the documents. What new information there is will only continue to fuel the mystery and conspiratorial debate surrounding what happened in Dallas that fall.