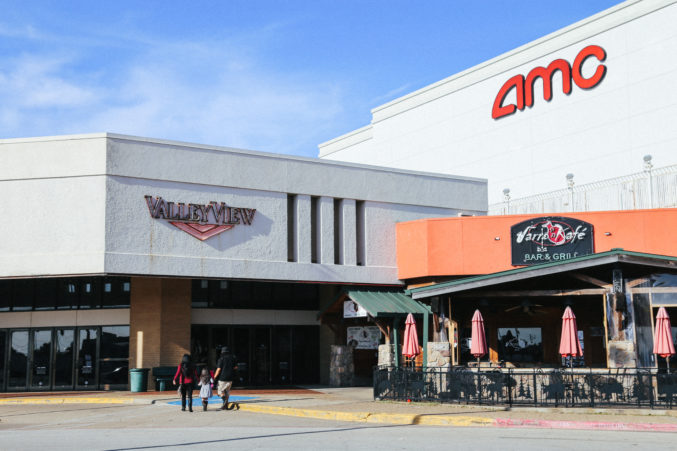 Black Friday at the Nearly Abandoned Valley View Mall
On the biggest shopping day of the year, the empty storefronts and lonely walkways of the dead mall look even stranger. Here are photos of Valley View in its decline.
By Catherine Downes & Alex Macon
Published in FrontBurner
November 24, 2017
9:15 am
As the familial bonding, full bellies, and radiant gratitude of Thanksgiving give way to the empty, fevered consumerism of Black Friday, let's take this moment to reflect on the ghosts of retail past.
Today shoppers will swarm the NorthParks and Gallerias of the city. Valley View Center will again sit mostly empty, an oddball husk of its former self, populated by a handful of small businesses and the cheapest matinee movies in Dallas, and not much else. The fact that the mall is still standing at all, months after demolition finally started, is pretty baffling in itself. Hey, maybe Amazon really will plant its flag at the future site of the long-promised Dallas Midtown development in Far North Dallas. It would certainly be poetic, the great digital destroyer of physical retail supplanting a dead mall with the material reality of its second headquarters.
Today, especially now that all the art galleries taking advantage of the center's cheap rent and empty storefronts have been forced out, Valley View is a weird, haunted place. Its depressed allure is even more pronounced on the calendar's biggest shopping day. Last year on Black Friday, D Magazine online dining editor and ace photographer Catherine Downes took her camera to the mall, capturing the strange fascination of Valley View in its decline. Here are her photos.