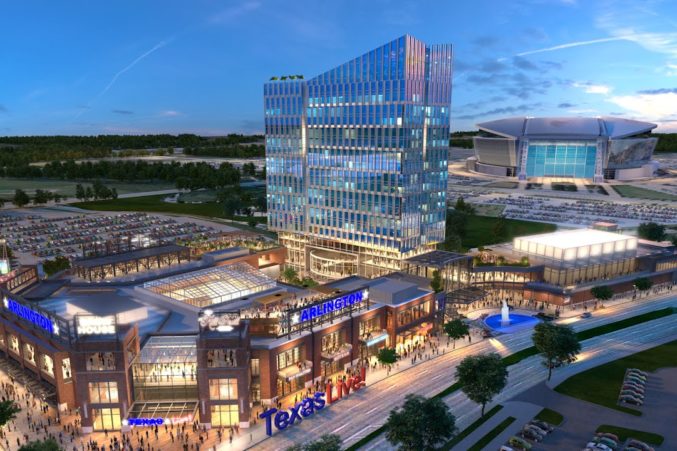 Once Allergic to Public Transit, Arlington Doubles Down on "Microtransit"
The city will become a testing ground for a public transit system that utilizes only on-demand shuttles
Arlington was once the largest city in the country that didn't offer its residents any form of public transit. Then it added a single bus route that linked the University of Texas at Arlington to DART's CentrePort/DFW Airport stop. Now the city is partnering with a New York-based start-up called Via to become the only place in the country that offers only "microtransit," an on-demand shuttle-like transit service that will replace the Max bus and promises more flexibility to riders.
What's microtransit? Well, just think of it as a cross between Uber and a bus service. Arlington's service will allow residents to request a ride with their phones, and then one of a fleet of Mercedes vans will scoop them up and bring them to their destinations. And unlike ride share services, the Arlington service will cost just $3 per ride, thanks to government subsidies, including one of the first federal grants for microtransit in the country.
Microtransit is not an uncontroversial innovation. Some see it as a hope for solving transit solutions in car-dominated cities. Others see it as a distraction from addressing the real challenges facing the future of transit. In Arlington, the new service is getting mixed reviews:
No ridership goals have been established yet, since Arlington's circumstances are without compare: No other city has tested microtransit-only service. The main criteria for judging success will be whether Via reduces single-occupancy vehicle trips, which the city plans to measure based on data collected and shared by Via. Winkelblech is particularly optimistic that it can carve into the market for private or even pooled Uber and Lyft trips. "A trip that might cost $12 on a ride-hailing service will now cost $3," she said. "We anticipate quite a lot of interest in this."
. . . . Not everyone in Arlington is thrilled about Via's arrival. There are UT students who've become dependent on the Max, and some have voiced concern that not enough people share the same schedules to make an on-demand service truly convenient. From an equity standpoint, tech-based transportation "solutions" deserve the public's skepticism: Some cities that have had transit much longer than Arlington have jumped to eliminate entire bus routes in favor of partnerships with ride-hailing companies, alienating lower-income passengers with barriers to access, and more or less throwing in the towel on waning ridership numbers.