Five Years Ago Today, Big Tex Burned
We remember.
On Oct. 19, 2012, Big Tex caught fire. We lost a tall cowboy that day. But think of everything we gained.
This animation and the burning Big Tex series from artist Brian K Jones.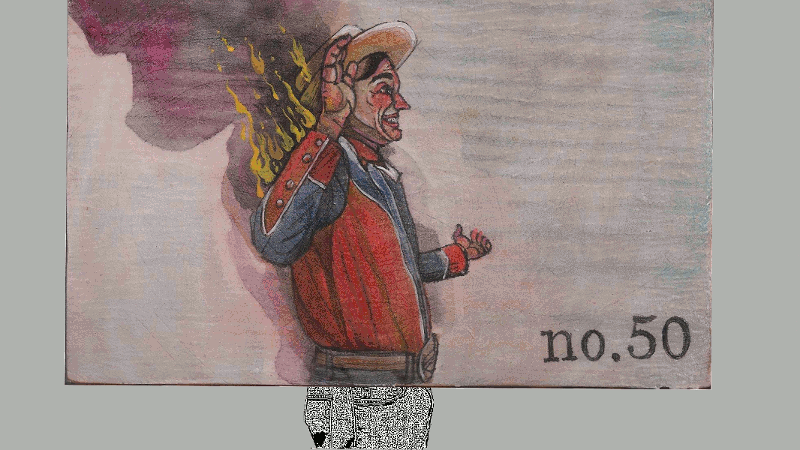 This classic audio from Dallas Fire-Rescue dispatch. "Howdy, folks. It's hot."
This great 2013 column by Peter Simek. Snippet: "That Big Tex looks like a cross between a cartoon cowboy and a creepy circus clown is part of the low-tech simplicity that connects him to midcentury America, to an era whose optimism, idealism, and infatuation with a glamorized myth of the American cowboy have since eroded into a culture defined by irony. But the day that Tex erupted into a pillar of fire, we saw that many still connect deeply with Big Tex's simple sincerity."
This great idea from Zac Crain: Burn him down every year.
This wonderful conspiracy theory.
Bigger Tex, standing tall today at the State Fair of Texas.
The video:
And, of course, all the memories.
Where were you the day Big Tex burned?