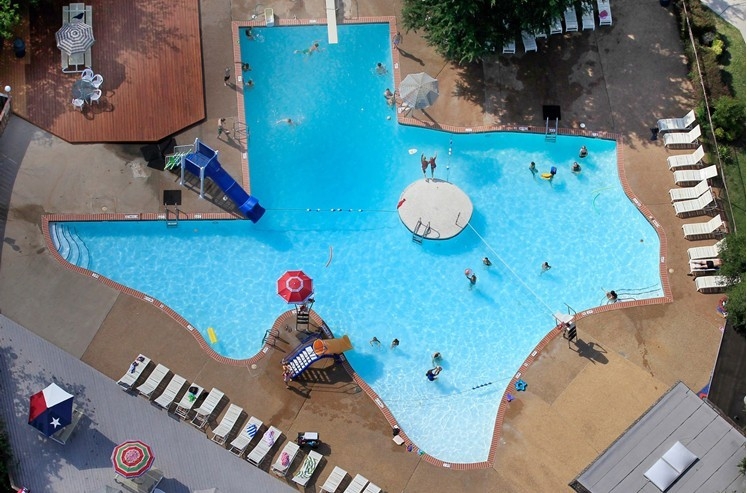 Is Texas Less "Business Friendly" Than It Claims? (And Will Amazon Notice?)
The Texas Miracle is over, argues a op-ed in the New York Times. In fact, it may have never really existed.
Is Texas' reputation as a great place for corporate relocations overblown? Maybe so, argues Richard Parker in this op-ed in the New York Times. Parker argues that the the Texas Miracle — the idea that the low regulation, pro-growth policies, low cost of living, and a booming economy made the state an economic model for the rest of the country — is largely a tall tale. The state's success over the past decade was the result of a booming oil sector, a diversifying economy, and the state's dodging of the  brunt of the real estate crisis, he arguges. However, in the past few years, things have changed, and Texas' elected representatives haven't helped. 
In the past two years, Texas unemployment rate has risen (even before Hurricane Harvey hit). Texas once had one of the lowest unemployment rates in the country. Now it ranks 28th, no thanks to the low price of oil. Texas has also slipped in CNBC's annual rankings of the most desirable states for doing business. Then there are other chinks in Texas' economic armor that Parker points out, like the fact that, while not having a state income tax, high property and sales tax make Texas' effective tax burden rank 30th in the country, tied with Massachusetts — this while the quality of public schools rank 36th in the nation (Massachusetts ranks first).
Parker says all of this is already starting to affect business thinking about relocation:
Will business turn up its nose at Texas? It already has. Yes, Toyota's new North American headquarters is in Plano, outside Dallas. But General Electric was looking to move its headquarters from Connecticut to North Texas, too. Instead, 800 G.E. employees are going to Boston. The reason? Massachusetts may be home to high taxes and high regulations, but it's also pro-trade and pro-smart growth. Texas, meanwhile, is home to Representative Jeb Hensarling, the chairman of the House Financial Services Committee and an ardent opponent of the Export-Import Bank, on which G.E. and many other companies depend for export assistance.

And what are the changes that Amazon, now in the hunt for a second headquarters site, will choose Dallas, which has thrown its 10-gallon hat in the ring? Whatever the city can offer, the state taketh away in the form of do-nothing legislators and governor who sport, as their recent crowning achievement, an Arizona-style law that allows the police to question people's citizenship and immigration status. The law immediately stalled in the courts.

The governor, Greg Abbott, also called the legislature back into a special session in part to pass a North Carolina-style bill regulating which public bathroom transgender people could use. It lost, but not before it had pitted Republicans against AT&T, American Airlines, Dell, Google, the major oil companies, Southwest Airlines, and the Texas Association of Business.
Parker says that Texas Republicans have become an anti-business party in so far as they pursue such policies, while also failing to adequately fund education and infrastructure. Furthermore, Gov. Abbott hasn't shown the same willingness to fork over big incentives for relocating companies as his predecessor. If there is a silver lining in all of this, it is an unexpected one: Hurricane Harvey. The hurricane shocked to the system, and now Harris County officials are looking at policies — from rezoning and land conservation to Dutch-style engineering projects — that would have been unthinkable just months ago.
But what about the rest of the state, and North Texas in particular? In light of DFW's exposure to a similar Harvey-like event, will it take that kind of catastrophe to make local leaders rethink their assumptions about the region's growth, success, and sustainability? Or, perhaps, if Amazon pinches its nose upon first whiff of the stink coming from Texas and heads elsewhere, local, regional, and state officials may realize that things like good schools and good transit matter in the long run.