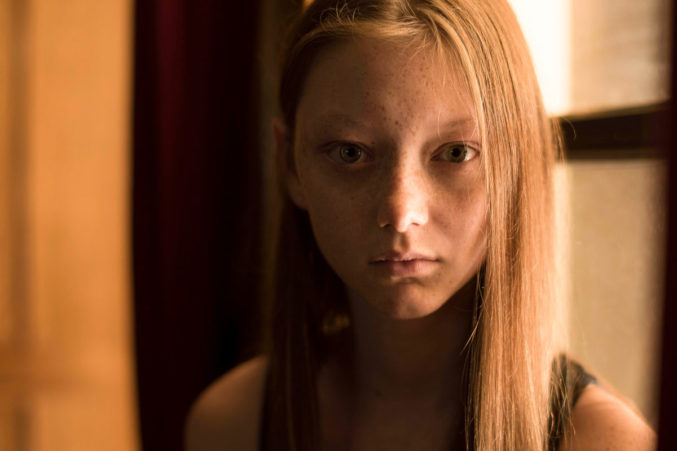 How We Got the Sara Grace Story
The globe-trotting cover model (and Bedford teen) let us hang out while she got ready for prom.
One day last spring, staff photographer Elizabeth Lavin sidled up to my desk holding an ink-jet print-out of Sara Grace Wallerstedt's Prada campaign photo. I knew of Sara. We included her headshot on a page titled "Dallas' Next Top Models" in our last September issue. Elizabeth, who has an exhausting supply of grand ideas, wanted to (surprise) do something bigger this time.
"I don't see any point in doing a story unless we can get in her bedroom or something," I said, which was my way of brushing her off. There was no way a globe-trotting Vogue cover model would take the time for a wee regional publication like D. But Elizabeth taught me one of my greatest journalistic lessons that day, which is that it never hurts to ask. Ten minutes later we got the green light from Sara's agency to interview the model at her home. The approval came so quickly that I—after checking with executive editor Kathy Wise to make sure I wasn't nuts—upped the ante: what if we watched the model get ready for her senior prom?
When we showed up at the Wallerstedts' door in Bedford on prom day, Elizabeth was uncharacteristically nervous. Sara's team didn't allow her in front of just any lens; hell, her first editorial was with the legendary Steven Meisel. Elizabeth had to kill this. But, as you can see in the photo gallery here, she did. I, on the other hand, felt right at home. Bedford is my old stomping grounds, after all, and Sara is of my ilk, a wallflower who sprouted up in the vast suburban strip mall that is the Mid-Cities.
In fact, there was a moment when Sara was telling me a story—about how her friend overheard a football player mention Sara's name at school—that I felt the familiar pang of teenhood and flashed back to my own formative years in the North Texas suburbs, particularly the hours I would spend after school on the landline with my two best friends, recounting every instance we came within feet of our crushes. (We remained loyally obsessed with the same boys all through high school, and my best friend even kept a shoebox of relics dedicated to Madison, the code name for her crush.) Needless to say, I understood, as Sara spoke, that for a shy and awkward teen, having a football player simply acknowledge your existence, was, in fact, newsworthy.
Of course, what I will never understand is how it feels to go from being more or less invisible in the school hallways to then appear in the 125th anniversary edition of Vogue's September issue not once, not twice, but three times. So, I hope you will read this story and flip through Elizabeth's pictures, and then join me as I start a slow clap for Sara Grace Wallerstedt, the suburban wallflower who is now internationally recognized for her rare beauty.
[P.S. An update on my best friend: She has three adorable kids and a handsome husband who's big on CrossFit. They live in Bedford, just a stone's throw from the Wallerstedt residence. She tossed the Madison box years ago.]