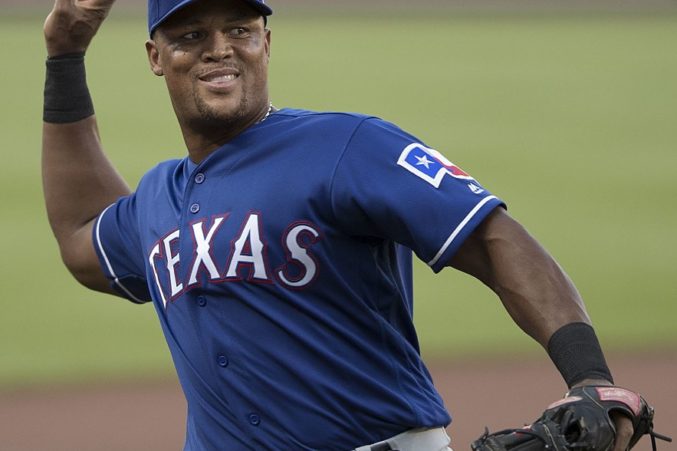 Will This Be the Weekend That Adrian Beltre Gets His 3,000th Hit?
More important question: how much is he going to get his head touched?
The Orioles are in town for three games this weekend. Going into tonight's game, Adrian Beltre's hit total stands at 2,996. So there's a good chance we'll see history made. Maybe Sunday? And you know what that means, right? We're going to see some epic head petting. For those who don't know, here's a story on ESPN from today about how much Beltre doesn't like having his head touched. And here's the funniest video of Elvis Andrus, Beltre's arch enemy when it comes to head touching, getting the job done.