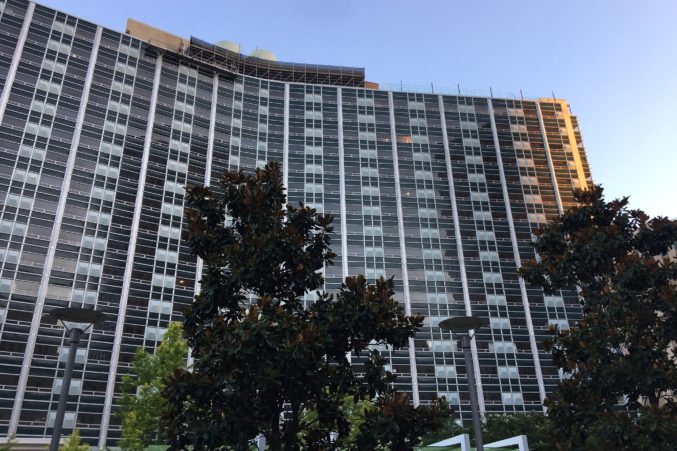 What One of the Nation's Foremost Preservationists Thinks About Dallas
Stephanie Meeks, the president and CEO of the National Trust for Historic Preservation, shares what the city is doing right, what needs improvement, and thoughts on Fair Park.
It's impossible to walk around Downtown Dallas without spotting the cranes. Which means the ongoing conversation of how—and sometimes if—some of the city's oldest, historic buildings will coexist with new construction, should also be impossible to avoid. Accompanying those decisions is the messy matter of when the public interest in an old building is enough to trump the desires of private owners, and how to reach an agreement amenable to both parties.
Preservation is Stephanie Meeks' business. Meeks, the president and CEO of the D.C.-based National Trust for Historic Preservation, was in town Wednesday for Preservation Dallas' 18th annual Preservation Achievement Awards at The Statler Hotel and Residences, a project her organization recently lauded as a preservation success story. Three years and $175 million later, the 19-story building has transformed from one of the nation's most endangered landmarks to a revitalized mixed-use project with notable tenants. Even if the smallest apartment units are going for north of $1,400 a month. (The Morning News will also set up residency there later this year.)
Before the awards ceremony, which also honored Jim Lake's renovation of Jefferson Tower in Oak Cliff and New Orleans' HRI Partners do-over of the Mayflower office building downtown, Meeks talked about what Dallas is doing right on the preservation front, what the city could do better, and the ongoing conversation that is Fair Park.
"I encourage people to talk about what's possible rather than what's not because I think it's too easy for preservationists to get painted into a corner as the people who tell you what not to do," Meeks says. "Instead, I think the preservation community can, and is, and needs to be engaging with developers and property owners in a way that's helping to create a vision for tomorrow."
In cities across the country, she says she sees preservation efforts on the upswing, powered in part by both empty-nested baby boomers and young professional millennials who are returning to the heart of cities—something evidenced in the increase of high-priced residential properties throughout downtown. She noted the success of Preservation Dallas' volunteer survey of the city in the early 2000s, which directed priority to be placed on certain old buildings. But, in that same vein, Dallas is falling behind other cities similar in size when it comes to identifying and protecting historic structures, which Meeks thinks can be aided with an update of the survey.
Getting ahead of the curve on preservation efforts starts with a basic understanding of what role a historic building will play in a city's future and how to take advantage of it, Meeks says. Downtown is seeing an increase in attention, but that effort often trails off in the city beyond.
"The one area that shows up on my radar screen repeatedly is Fair Park, which is a place that I've had a chance to visit a number of times," Meeks says. "It's a wonderful resource."
Although Meeks says she understands the challenges with the 277-acre area, she believes it has overwhelming potential. And she's optimistic. Citing work the National Trust has done with Houston's Astrodome—which was once set on a path for demolition—Meeks says tackling an issue as complex as Fair Park comes down to having a vision for the space and the right people in place. (Something with which the city keeps struggling.)
"We have so far been successful in turing the tide from a conversation about demolition to one about really exploring reuse. We have a vision for the direction we'd like to go. That vision includes financing mechanisms for it so it can be economically sustainable over time and not be a drain on Harris County," she said. "I really think it starts with that idea and coming together with city leadership and the preservation community to say, 'we want to protect this place.' Once we make that decision, it's just a matter of getting the right people around the table to explore the ideas."