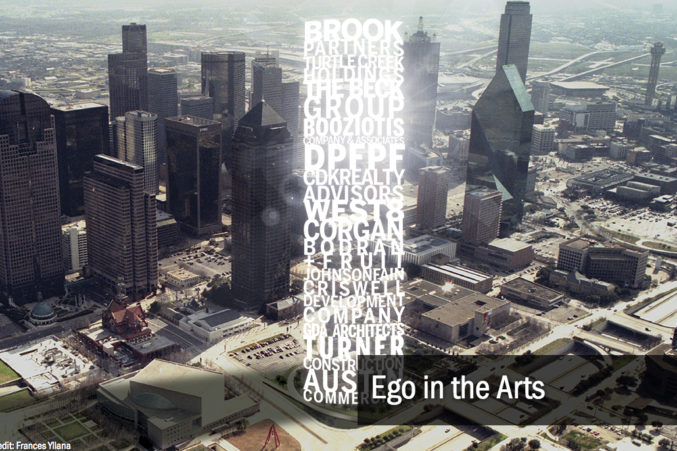 Great New Museum Tower Story in Columns Magazine
If you want to understand why the project went pear shaped, read this.
Columns is the magazine of Dallas' AIA chapter. The spring issue is just out. In it there appears a great story by James Adams that details exactly how many dang chefs had a hand in the 42-story mess made in the Arts District. There's a flow chart at the end of Adams' piece that traces the involvement of architects and designs and owners who had a hand in the creation of Museum Tower. It's stunning. As you read the story, think about this one project and how the Dallas Police and Fire Pension mismanaged it. Then multiply that mismanagement by, oh, every other project the pension undertook, and you can understand how the city's first responders got screwed by the people who were managing their retirement money.
One more thing: when I was working on my 2012 story about Museum Tower, Richard Tettamant, the man then running the pension, told me that he himself drew the basic design for the tower on a napkin. There's a lot of blame to go around. Never forget how much of it belongs on Tettamant's shoulders.