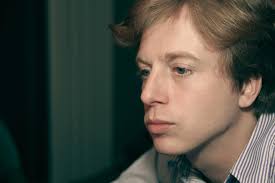 After four years in federal prison, two months in a moderately corrupt halfway house, and four months living on home confinement at my mom's place, I was happy to be apartment hunting in the runup to the formal end of my sentence, which came on May 25. I booked a viewing at an Uptown apartment directly across the street from my last residence and had a Realtor show me three units ranging in price from $1,100 to $1,300 a month. The last one I looked at — two stories with a door opening onto the pool — would be a perfect place to work and to achieve some sort of normalcy, at long last.
I told the Realtor I'd take it. I would fax over my book contract with Farrar, Strauss, and Giroux showing I had $125,000 in gross income coming over the next year or so, and could pay six months in advance. And as for the section in the application where you have to list your previous residences, I said, there would be a five-year period in which there would be no other apartments for them to contact, because, you see, I had been in federal prison, serving time on charges related to my involvement in a campaign to uncover state-corporate wrongdoing. But surely that wouldn't be a problem. I had a National Magazine Award, after all, for commentary. I'd beaten all the other magazine commentators that year, especially Joe Klein, who is a person of no value. Also I was mentioned in the second season of House of Cards, and I don't own any pets.
It turns out that none of this matters. If you have a felony — or even a misdemeanor drug conviction — many of the major realty firms simply won't rent to you. Even a Deep Ellum loft requires a more or less clean criminal record these days, which tells me all I need to know about 21st-century Deep Ellum. Meanwhile, I'm stuck in Dallas until my two-year stint of probation is complete, at which point — as I announced the other day in a dual interview with Glenn Greenwald — I'll be leaving the United States for greener, less authoritarian pastures abroad.
For now, I need to find a place to live within 20 miles of downtown. Anyone who owns an apartment building or has a room to rent or is an aging, divorced woman with a decently appointed condo who would like to engage in a torrid affair with a mysterious ex-con may contact me at [email protected] (send recent photo).
UPDATE (6/2/17) I want to thank everyone who sent me lease offers and leads over the past week. I've just gotten a great apartment with a fireplace, pool, and a view of downtown. Best of all, it's just a few minute's walk from The Old Monk. Score one for the ex-convicts.
Get the D Brief Newsletter
Dallas' most important news stories of the week, delivered to your inbox each Sunday.