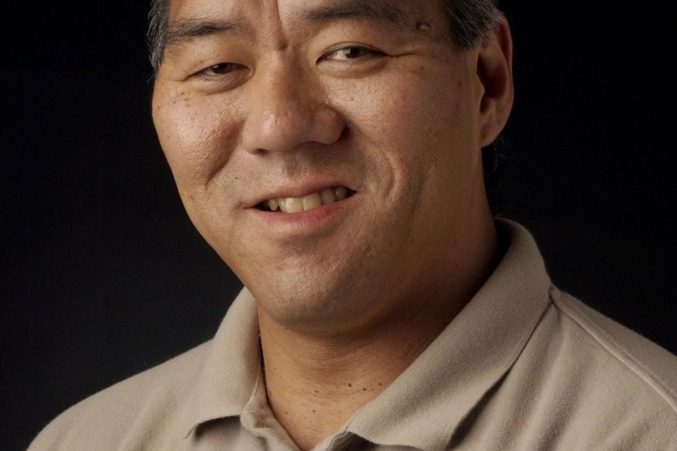 Mike Hashimoto Steps Down From Dallas Morning News
He worked at the paper for 36 years.
My first job out of college was a three-month paid internship as a sports editor at the Dallas Morning News. The DMN, along with the Boston Globe, had the best sports section in America. I didn't know the term "imposter syndrome" at the time, but I certainly felt the effects of it every time I took a seat along the editing ring and pulled up a story to edit. No one gave one damn that I was young, dumb, and petrified. A dozen or more editors surrounded me every night, and they had neither the time nor the inclination to help me get through my shift without wetting myself.
Except for one person: Mike Hashimoto. Hash, as he was and is known, was there for me when I needed it — helping me rework dumb headlines, cut dangling strips of copy off the boards with an X-Acto knife minutes before deadline, whatever I needed. He didn't coddle me. In fact, I felt pretty stupid every time he chided me with that deep, sighing baritone of his. But I have no doubt he kept me from being fired, which enabled me to get my next job, at D Magazine, which led to every other job I've been lucky enough to have in Dallas.
He was a helluva stand-up guy and a damn fine newspaperman. That's why it didn't surprise me when he became an editor on the news desk. He was a pro's pro, someone who would make reporters and their copy better, no matter subject matter.
What surprised me was his move to the editorial writer-columnist role at the paper. That he could write smart takes was obvious; that he was so conservative shocked me. Because, c'mon, how could an insane liberal like me admire someone who admits to being "torn between conservatism and libertarianism"? How could I consider required reading the works of a person described as "the world's only Japanese-American redneck"?
Because Hash was and is so damn smart. That's how. Together with his then colleague Rod Dreher (the author of that redneck quote), the pair cranked out the sharpest conservative columns you could read anywhere in the country, let alone in Texas.
I disagreed with him often — I thoroughly enjoyed sending him emails mocking his faith in Mitt Romney four-plus years ago — but his columns were always thoughtful and well-written. Even when he was hammering Craig Watkins during his 2010 campaign (I was running Watkins' media campaign at the time), I respected his tenacity and heart. He hated bullshit, and he called it on anyone who deserved it, no matter his personal relationship with the subject.
Hashimoto is leaving the DMN because of his declining health, which is terribly sad. But he's still a tough-minded sumbitch, one who says he wants no sympathy. So I'll give him none. I will, though, say this is not only a loss for the paper but for the city, too. I think that is the sort of thing upon which we can agree, no matter our politics.