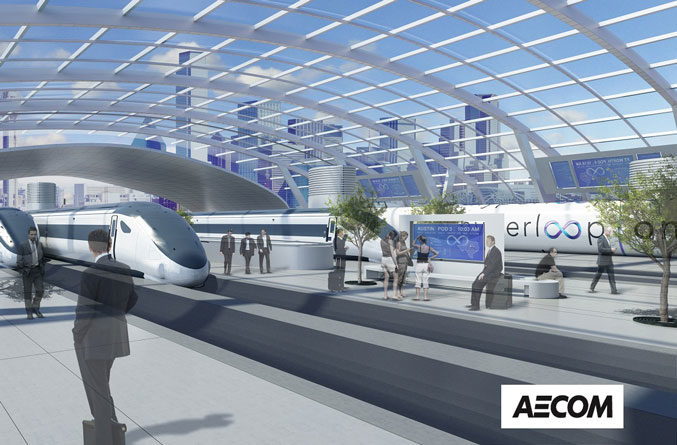 Forget The High Speed Rail—This Dallas Company Wants the Hyperloop
Half an hour from Dallas to Houston sure sounds appealing, doesn't it?
This is, admittedly, years and years away. Probably. But Elon Musk's so-called Hyperloop technology is picking up steam here in Texas. As sister site Dallas Innovates reports, the Dallas-based Hyperloop Texas team is one of 35 semifinalists nationwide that's lobbying to be the test site for technology that could zip passengers from Dallas to Houston in a half hour.
Passengers board autonomous pods that leave the stations at up to 700 miles per hour, levitating above the track. The company, Hyperloop One, has built a two-mile track in Nevada for testing. That's expected to happen in the next couple of months, and the company hopes that it goes better than its initial test, which saw a metal sled careen into a pile of sand, according to The Verge.
The Hyperloop Texas proposal would be 640 miles and connect Dallas-Fort Worth with Austin, Houston, San Antonio, and Laredo. The effort is being led by the Dallas office of AECOM, which has worked with Dallas Area Rapid Transit and other agencies on infrastructure projects. It's also involved in the high speed rail project. The global company also has Hyperloop bids out in Florida and Colorado.