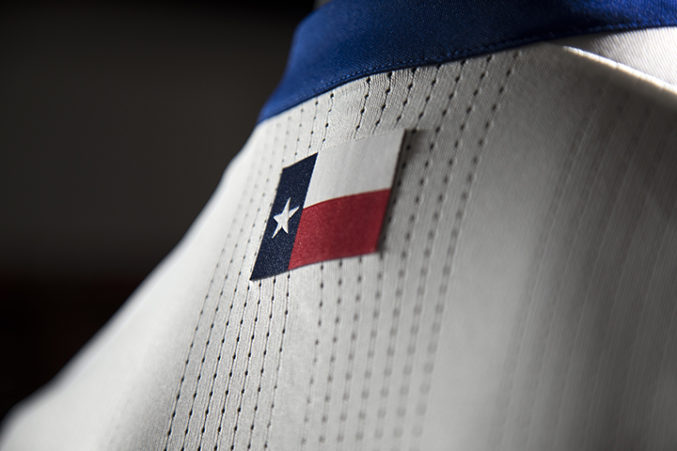 Is The Texas 'Economic Miracle' Over?
The Lone Star State is no longer producing jobs and growth like it used to. So why are state leaders so worried about bathrooms?
There was a time not too long ago when Texas regularly led the nation in job growth. Now it ranks 10th. Texas once had the lowest rates of unemployment in the nation, now it has the 26th lowest unemployment rate. Once lauded as affordable, the median price of a home in the state now exceeds the national median. And last year, when Governing magazine ranked states in terms personal income, jobs, and overall production, Texas ranked 21st — just behind Arkansas.
Don't look now, but Texas is not the booming economy it once was. And as op-ed contributor Richard Parker argues over on the Dallas Morning News, part of the problem is state leaders in Austin aren't looking:
The bloom is off the rose. Meanwhile, most of the state's political leadership hasn't batted an eye. It didn't seem possible to keep former Gov. Rick Perry from going a day without taking credit for the Texas Miracle. Now, Greg Abbott is laser-focused on having a national constitutional convention while Lt. Gov. Dan Patrick has chosen the noblest of hills upon which to die: the one with the outhouse.
Parker goes on to argue that Texas' economic outlook is troubling because it's political outlook is so uncertain. The Texas boom used to be proof that low taxes and limited regulation creates growth. But Texas has merely demonstrated that economies move in cycles. Part of the story of Texas' slowing growth is declining energy prices. Other states have also started to rebound after sluggish recovery from the recession. Texas' growth is still stronger than the national average, but it no longer stands out. And things could get worse if President Trump follows through on his promise on instituting a 20 percent border tax. Imports, Parker reminds us, make up around one dollar in every five dollars floating around in the Texas economy.
And how have state lawmakers responded to this sudden slowing of the once-envied Texas economy? Well, Parker argues, by bickering over how we urinate, fighting over historicity of Noah's Ark, and working themselves into hypocritical positions on federal overreach:
Meanwhile in Austin, it appears no one has heard of the economy. Instead, the legislature has devoted itself to tightening some of the country's most restrictive abortion laws, grappling with Patrick's bathroom bill and rubber-stamping Abbott's call for a constitutional convention to limit federal power – all while backing Abbott's call to extend federal power by denying state funding to so-called sanctuary cities. The legislature has even entertained the teaching of evolution vs. creationism. (Again.)

On the budgetary front, lawmakers seem ready to cut spending on things like health care, including state mental health institutions, even as population increases, instead of tapping the $10 billion savings account known as the rainy day fund. But that would make sense for a legislature that doesn't fund the growth of schools, leading to another ranking.

A rich state by any measure, Texas ranks 43rd in public education, according to Governing. That is, we spend less on schools – on teachers, administrators, staff, books and crayons – than nearly every state in the United States.
Meanwhile, Gov. Abbott poses for photos with Trump's homeland security director on his wall building scout on the Mexican border. It would be laughably absurd if it wasn't all so saddening and disconcerting — an image of the breed of politics that emerges when a party's ideals drift into ideology. Read the whole column here.