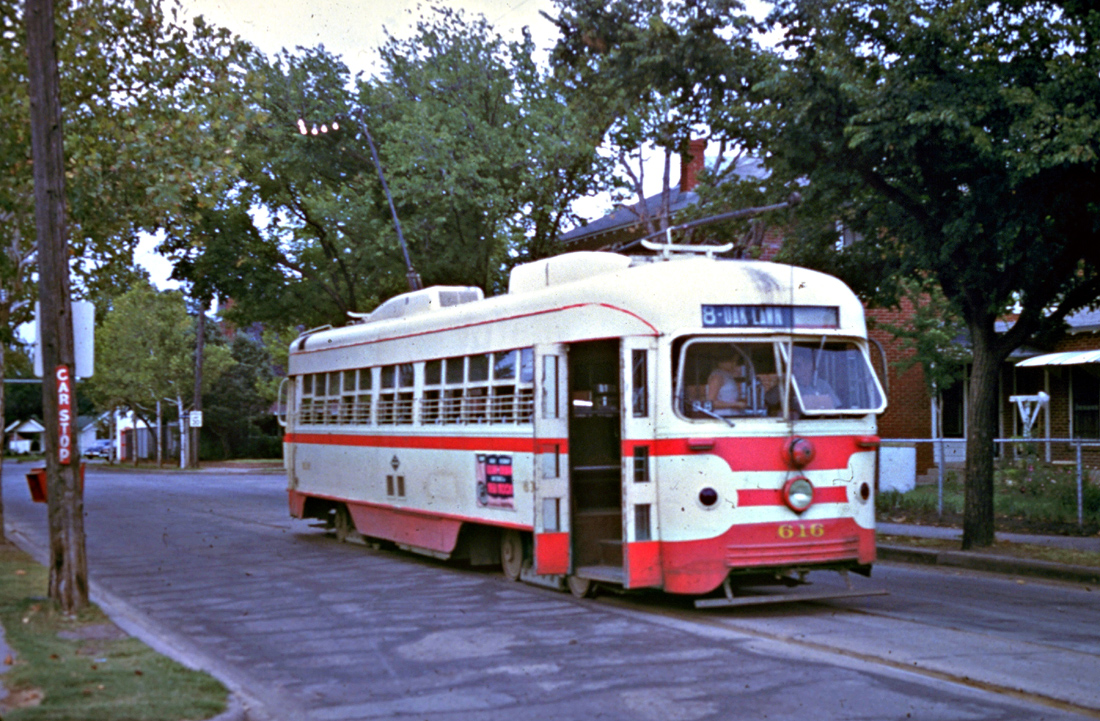 Can DART Be Saved From Itself?
One of DART's founders, Walt Humann, defends the agency against a potential financing raid. But is the public transit system worth saving?
Walt Humann has been a mainstay of local headlines over the past year thanks to his role in the effort to privatize Fair Park. On Wednesday, he wrote in the Dallas Morning News about a different topic: Dallas Area Rapid Transit, and specifically the proposal to divert one-eighth of Dallas' DART funding toward shoring up the troubled Police and Fire Pension.
Humann worked with former senator Kay Bailey Hutchison and her husband, Ray, in the 1970s to draft the legislation that created DART, and in his op-ed the former Hunt Oil executive argues that the proposal to change the way Dallas funds its public transit system is both complicated to execute and potentially catastrophic for the region's public transit system.
Here's his strongest point: 
"Dallas has other critical funding issues; this proposal would open up Pandora's Box. Where would the line be drawn to not take another one-eighth? Ultimately DART could be stripped of major funding."
Humann zeros in on the slippery slope of reworking how member cities fund DART, and it is a serious issue. Currently, pulling out of DART is costly and complicated. It requires a referendum, and departing cities are still responsible for paying interest on capital expenditures incurred up to the date of their departure. But a partial pullout option, in which cities simply divvy up how they spend their cent sales tax without leaving DART altogether, might cause a proverbial run on the bank, potentially crippling the public transit system. After all, as I pointed out a few days ago, the proposal to divert DART funding to the troubled pension fund alone would result in the equivalent of three Addisons leaving the system.
And there is reason to believe that member cities might embrace the opportunity to split their sales tax funding beyond Dallas' hypothetical need to shore up other financial crises.
Many DART member cities feel buyer's remorse. While these municipalities have used a cent sales tax over the past 30 years to fund one of the most inefficient public transit system in the country, other local cities that do not participate in DART use that same cent sales tax to endow what essentially amounts to an economic development slush fund. Those economic development funds have been instrumental in luring new development and investment to their communities. If you're Addison or Richardson, and you're watching Frisco and Arlington scoop up stadium developments and huge retailers, surely the thought of re-diverting a little piece of your DART funding toward some kind of economic development fund would be tempting. When viewed solely in these terms, funding DART can look like a competitive disadvantage.
But a run on the bank would be a really big problem because DART, for all of its endemic problems, still has an important role to play in the future growth of the region.
This is what Humann argues, essentially, and he's right. But what I find interesting about his defense of DART is that it belies an attitude that is partly the reason why DART is in such a sorry state to begin with.
DART's problems stretch back to the decisions made in the 1980s by the system's founders to pursue a development strategy that mirrors highway development — a sprawling light rail system that copies existing highway routes in the hope that it will lure commuters off the roads.
Here's how Humann explained it in a D Magazine interview from 1985:
"We need a balanced transportation system in the community, not just for Dallas but for the region. That balance, in my view, should be composed of three major areas: first, highways and tollways — an adequate thoroughfare system; second, a quality, world class public transit system; and third, programs to get more efficient use from our existing facilities, like ridesharing."
In the long run, this strategy has proven misguided. The reason is rather simple. The dual pursuit of pouring federal and state transit dollars into a "adequate thoroughfare system" while diverting some sales tax revenue into what has proven to be a less than "world class public transit system" has created not balanced transit, but rather inherent competition between modes and models of growth. New development followed the tollways and the highways, not the new transit lines. The funding mechanism of the transit system incentivized rapid expansion of rail miles rather than a transit system that sought to improve mobility and increase ridership. Regional and state transportation leaders have exhibited little desire to treat public transit seriously.
The reality is funding for roads and transit was so out of balance that there was no way to create a truly balanced transportation. Just look at TxDOT's latest budget, which includes a measly 0.6 percent for public transit.
To his credit, in that same 1985 interview, Humann speaks about the necessity of buses to suture together the fledgling rail system. However, DART's planners have been driven by a desire to cover as much of the agency's service area with bus routes as possible and seemingly view the rail and bus systems as separate entities (c.f. Patrick Kennedy's bus/rail redundancy tweet). The sum total of all of it is that public transit is an add-on to a regional economic plan growth that is driven by roads, cheap land, and government incentives, expanding independently of any public transit plan. And so, generally speaking, the drivers haven't stopped driving, the air quality continues to get worse, the promised transit-oriented developments haven't happened, and the shape of the region has expanded with little regard to the miles and miles of light rail track DART has laid in the past 30 years, making it even more difficult to jury-rig the DART network to fit the new shape of the metro area.
It's understandable that many of DART's member cities — including Dallas — could look back on this history and the billions spent and wonder what it was worth. But if you were trying to assure them that the investment has been worth it, how would you do it?
Perhaps you might say that the call for diverting funds away from DART should be viewed as a wakeup call for the agency — that the concerns need to be taken seriously. Perhaps you could say that the public transit system can no longer be sold on the old promises of traffic congestion relief, air quality, and transit-oriented developments. Perhaps you could point to a city like Plano, which, in its forward-thinking comprehensive plan, has rethought its future growth in light of the need for multi-modal transit options and clusters of economic and urban hubs. Perhaps you could say that this kind of planning should be prized and incentivized over and above the kind of big ticket, 25-year-shelf-life developments that suburban cities' economic development fund stimulate.
You might say that Dallas city council member Scott Griggs' threat to raid the city's DART funds to shore up the pension needs to be taken seriously if state and regional transportation officials hope to save public transportation in North Texas.
And yet, to defend DART's efforts, Humann simply doubles down in his DMN piece on those failed promises of the past:
"But DART's job is far from complete. The goal is still a seamless transit system throughout the entire metropolitan area. Transit service that cuts reliance on single-passenger autos is critical to reduce congestion, pollution and urban sprawl. We need to re-double efforts to expand transit in the 21st century."
Later on, he also mentions that reducing funding for DART would "impact transit-oriented developments."
Humann barley misses the mark, but he misses it entirely. It's not that we need to re-double our efforts to expand transit, we need to completely rethink and rework them.
Later on, Humann strikes a more troubling tone in his argument when he says that there "was and continues to be a covenant with the voters that the sales tax would be used for improving mobility." Here he takes on an almost biblical tone. The suggestion is that Dallas leaders of the past have made a decision, and it is a good decision, and we must remain faithful to that decision ad infinitum. That attitude sounds frighteningly familiar to those who argue that we need to continue to try to build a road in the Trinity River floodway because that's what everyone decided on in the late 1990s (or the late 1890s, for that matter), or that the State Fair can't give up any of its footprint in Fair Park because, well, because — because it is so.
The fact is DART has a mutiny on its hands, and that's not how you quell the fears of rowdy sailors. From small, suburban cities like Addison to the big kahuna of Dallas, no one is happy with the public transit system. There's a lot of buyer's remorse, and this pension idea is only the latest manifestation of it. The efforts to prioritize the Cotton Belt, the fight for a downtown subway, the chatter of improving the bus system, the desire for a downtown streetcar — these are all manifestations of real frustration over DART's failures of the past 30 years. Sometimes these fights and frustrations get framed as city vs. suburb squabbles, inevitable jockeying over the scraps of limited public transit funding. Sometimes it is politically advantageous to see them that way. But they are not city vs. suburb problems. They are frustrations that arise from a public transit system whose very conceit — from its financial funding model to its political make-up — seems designed to fail.
It doesn't have to be this way.
Walt Humann is right. We can still build a "world class public transportation system," and it can be built in such a way that will benefit both Dallas' urban center as well as the regional cities.
In the Dallas Morning News over the weekend, Nan Ellin, dean of the University of Texas at Arlington's new College of Architecture, Planning and Public Affairs, dreamed of a new network of inter-connected mini-cities that could drive the future of Dallas-Fort Worth's growth. I've written about the model offered by Germany's Ruhr Valley, and how public transit could stitch together a network of small cities and economic centers that still allow space for the convenience and lifestyle of suburbia. Plano has doubled-down on this vision with its master plan, essentially planning for this kind of sustainable future.
But it will never work if we don't change our policies around development and transportation. If we continue to allow suburban cities to pirate business from each other with their sales taxes, and if we continue to plan and fund highway construction in such an unbalanced way compared to transit, and if we continue to fail to plan and fund intra-city transit — buses, streetcars — that would generate ridership in our densest areas, then why should Dallas continue to fund DART? Why stay aboard a ship when the captain is clearly mad?
Humann's right. We shouldn't sink the ship. But it is time to throw Ahab overboard.