Matthew E. Perez: 'Dallas' Most Blue Blooded Bachelor'
This guy has a pretty good little bit going.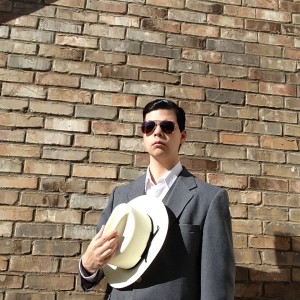 Take a minute to appreciate the full greatness of Matthew E. Perez — businessman, philanthropist, socialite. Says so right on his website. Here's more:
Matthew E. Perez was born in Dallas, Texas and lived in a Highland Park apartment before moving twice and ending up in a suburb of Dallas. Mr. Perez has been referred to as Dallas' most blue blooded bachelor as he is only eight generations removed from the Royal British throne. He is also distant cousins to John F. Kennedy, George Washington, and George W. Bush.

From an early age Mr. Perez has a knack for business to the point of starting a small operation at the age of eight years when he sold the contents of airline vanity kits to his friends and family. By the age of 16 Mr. Perez had already thought of more than 500 ideas for patents and businesses. … Today Mr. Perez is nearly 20 years of age and has been offered a duchy from a foreign head of state as well as been offered several movie and television roles.
Mr. Perez's "personal assistant" emailed our receptionist to say, "The Office of Matthew E. Perez would like D Magazine to run an article on Mr. Perez to promote him as a successful young person." Consider it done. This joker is going to go far.