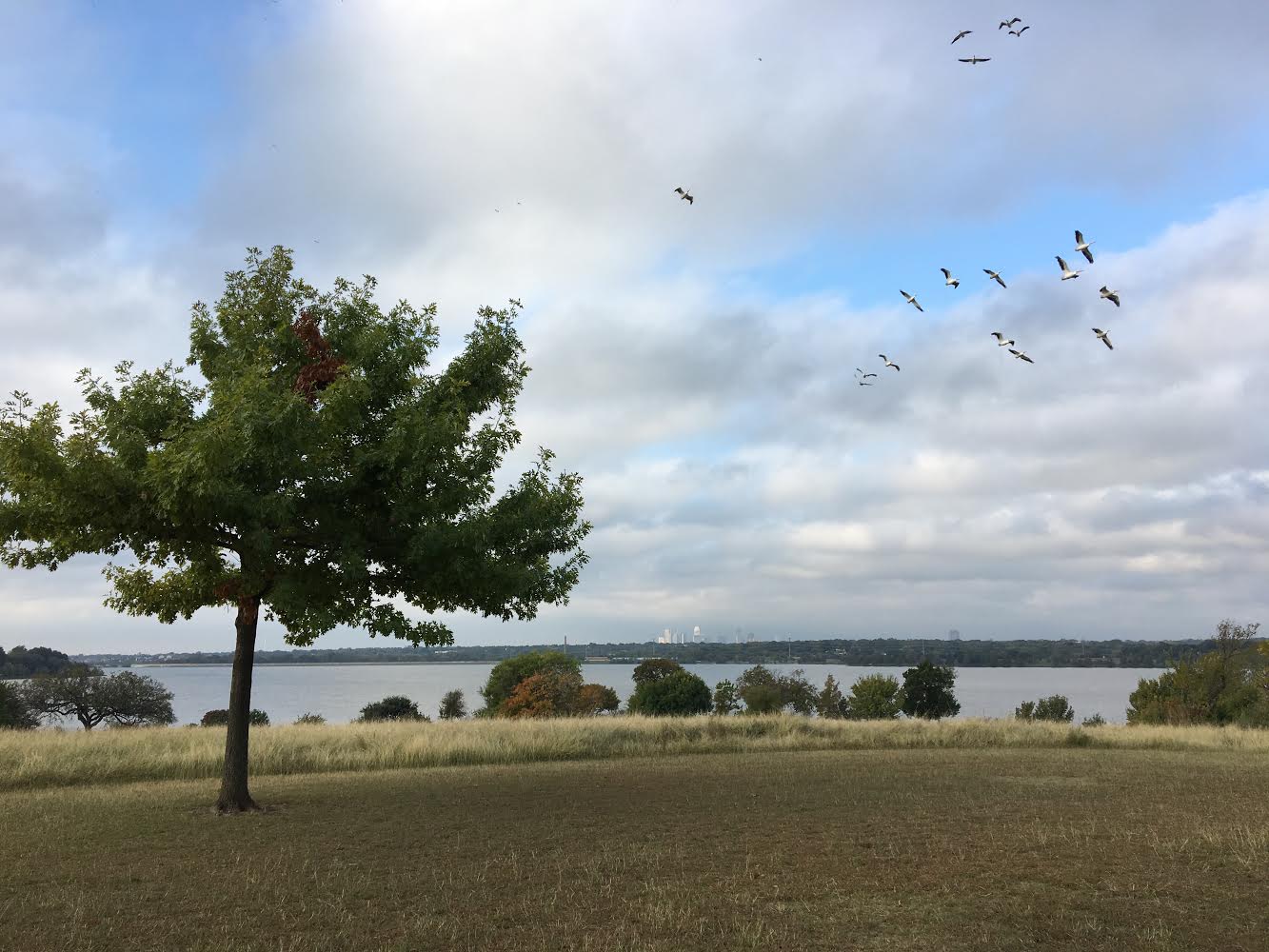 When time permits, I pay a quick visit on weekday mornings to Winfrey Point, at White Rock Lake, to spend 10 minutes in quiet contemplation on a park bench. "Will Romo wind up in Denver or Houston? How much longer can I hope that an 18-year-old water heater will last?" That sort of stuff. I take a picture from the same spot and post it to Instagram, in an effort to bore people and drive off followers.
This morning, as I was leaving, I caught a glimpse of a bunch of birds doing their thing in Sunset Bay. More than a few of them, it appeared, were standing on a small silt island. And I wondered: is it time once again to dredge the lake? The answer is yes.
Here's a good history of dredging at White Rock Lake (written by John Ostdick, my boss at American Way back in 1993). Short version: the lake was dammed in 1911 and full by 1914. It was created as a reservoir for the growing city. It had to be dredged 23 years later, then again 18 years later, and again 19 years later. The last dredging was done in 1998. That was 19 years ago. The guy who did it said that he hoped it wouldn't need to be dredged again for 20 years.
So here we are. It is time. The 1998 dredging took nine months and cost $9 million. With inflation, that's more than $17 million in today's dollars. Let's round up to $20 million. That figure needs to be included in the upcoming November bond package. Our last capital bond program was done in 2012. We can't afford to wait another five years.
The responsibility for dredging falls to two city departments, Dallas Water Utilities and Trinity Watershed Management. Jody Puckett runs DWU, and Sarah Standifer runs TWM. You'll find their contact info at those links.
Get the D Brief Newsletter
Dallas' most important news stories of the week, delivered to your inbox each Sunday.