Good Luck Getting White Rock Lake Dredged
Hal Barker thinks my great-grandchildren might see it happen.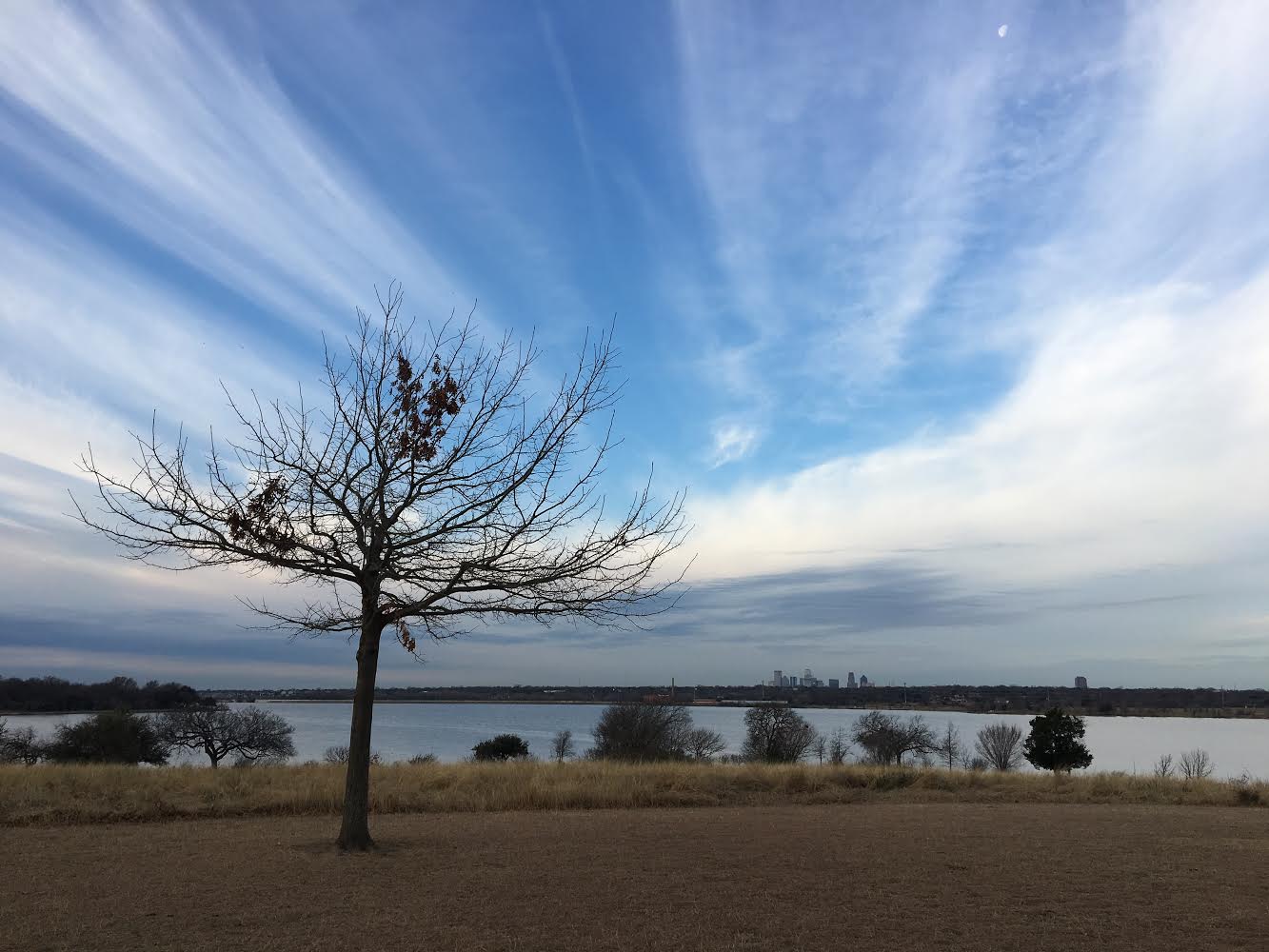 Last week, after observing a silt island in Sunset Bay, I suggested that it is time, once again, to dredge White Rock Lake. After putting up that post, I saw this story about Bachman Lake written a week earlier by Robert Wilonsky. In it, he reports that Willis Winters, the head of the Parks Department, says it is time to dredge both lakes. So that settles it. Time to dredge.
I asked Hal Barker how he sees the issue. Hal and his brother, Ted, live near the lake and keep a pretty close eye on it. Here's what he told me via email about the need to dredge, in general, and the silt island, in particular:
My understanding is the Chinese are considering planting a flag on the sandbar and building an airfield. Oops, not April 1 yet.

We've been watching the bar since it broke water a few weeks ago. It has an S shape that has become quite apparent. It will go away with the next rain, but the underlying issue is that Sunset Bay is only inches deep. And the bar will certainly return.

In the last dredging, to save time and money in 96-98, Sunset Bay was not dredged at all. About four years ago, I asked Dallas Water Utilities for records relating to the dredging and was told the entire file set had gone away. In other words, no records exist on the prior dredging anywhere at the city of Dallas. So no maps of where the dredging was done.

On costs, probably $30 million to $50 million, so this is simply not going to happen.

I did get some empirical data from Jody Puckett of Water Utilities of about 1 inch of silt per year on the north end of the lake. Sunset Bay is a special exception due to Dixon Branch.

If there is any form of drought, Sunset Bay will be dry in a very short period of time. One foot is the nominal depth right now.

On the good side, now that the EPA is virtually extinct, thus no Clean Water Act, no environmental restrictions will apply to any dredging. There is a good bit of residual contamination from the above-ground nuclear tests that ended up in the test samples of the lake bottom, but with the new administration all the stuff like that is no longer a problem.

"Dredge, baby, dredge" may be the new watchword.

There will be no money for dredging until your offspring have grandchildren or something close to that.