This Week's Hero: Lindell Marbut
He's 85, has a great name, and knows how to use a cane.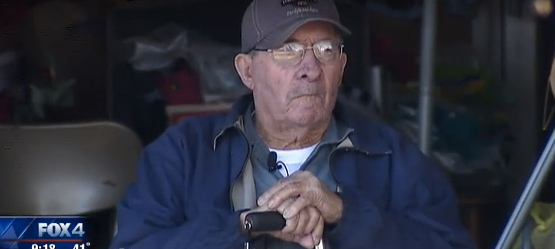 Yesterday, a car flipped over into the driveway of Lindell Marbut's home near Burleson, after losing control rounding a bend on FM 2738. Marbut's caretaker, Sondra Young, called 911. When she came back, her octogenarian charge was beating on the front windshield of the burning car with his cane. After he smashed open the window, they pulled the two women trapped inside out of the wreckage and to safety.
"Amazing — 85 years old and he drug her into the garage," Young said. "I couldn't believe it. He can barely walk as it is."
I hope I can manage that when I'm 85. But I probably am going to die when I'm 82, and I'm fine with that.