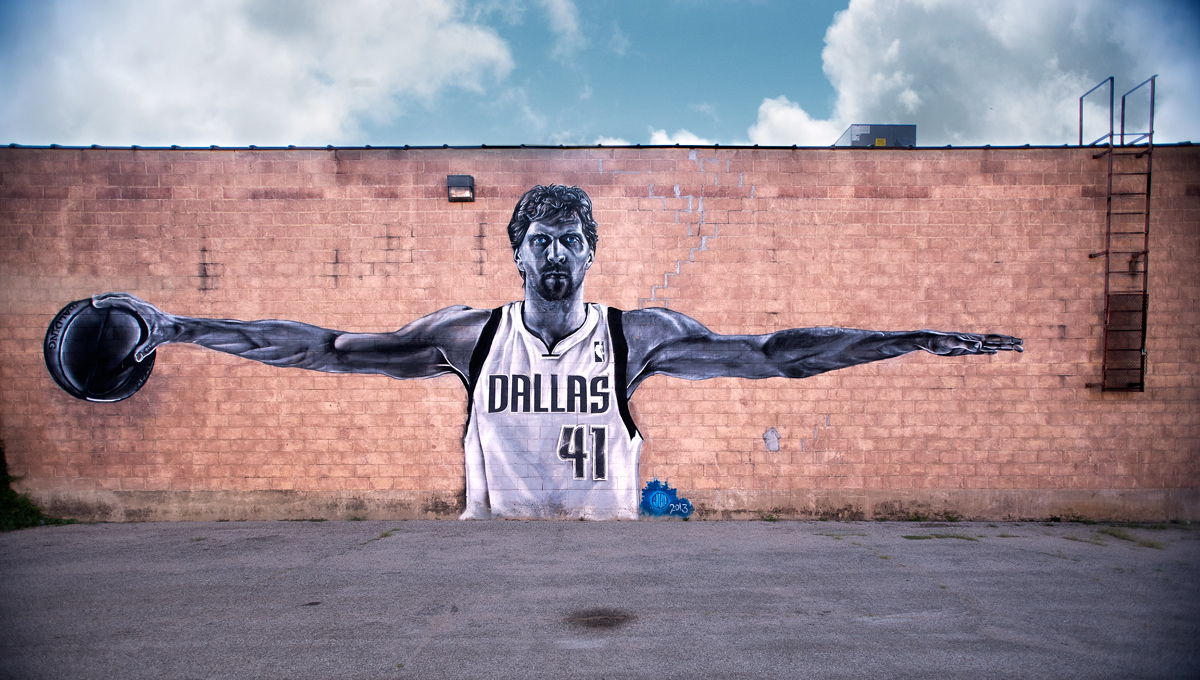 Your Dallas Mavericks enter 2017 with a 10-24 record, which has them tied for last in the Western Conference with the Phoenix Suns, and is only slightly better than the team was a few weeks ago, when it was the worst team in all of the NBA. And yet somehow, the Mavs are only five games out of the final playoff spot, currently being held very loosely by Sacramento.
It is not out of the realm of possibility that the team rallies and grabs that No. 8 seed in the tournament, winning the privilege to get swept by Golden State. Harrison Barnes seems to get better by the month, adding more to his game, looking legitimately (most of the time) like the guy who can lead the post-Dirk Mavs. And Dirk is back, more or less, still on a minutes restriction, still occasionally looking like his old self. Dorian Finney-Smith has been a great find, and there are other glimmers of hope.
But I don't think I'm alone in not really wanting them to get there, or even get too close. Rick Carlisle says they're not playing for ping-pong balls, and that's fine — I don't want them to tank. I don't even think they could. I want them to be consistently competitive, for the young guys to get quality game reps, and then for them to come up just short. They need another potential star, and the best place to get that is in the draft, and they need to be bad enough to get high enough to get Markelle Fultz or Lonzo Ball. It's a stacked draft, so when the time comes, trade Andrew Bogut for a late first or early second round pick, too. This is the tax for ignoring the draft for so long, drafting projects (Jared Cunningham) and players with no position (Dominique Jones).
I know. It feels weird. But sometimes the only way out is through.
Get the D Brief Newsletter
Dallas' most important news stories of the week, delivered to your inbox each Sunday.