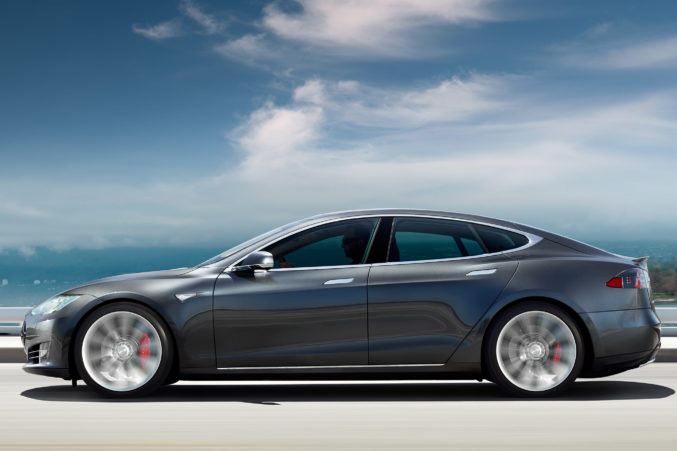 Driverless Cars Are Coming to … Arlington?
The city has been selected as one of the test sites piloting a significant federal research initiative into automated cars.
The city of Arlington, long maligned as the nation's largest municipality without public transportation, just landed a federal partnership that will make it one of the test sites for self-driving vehicles.
Last Thursday, a day before Donald Trump's inauguration as president, the U.S. Department of Transportation green-lit 10 pilot sites across the country to test cars and buses and trucks that drive themselves. Texas itself is a pilot site; as reported on D sister publication Dallas Innovates, virtually every major urban area in the state is included. There's Austin, Bryan/College Station, Corpus Christi, El Paso, Houston, and San Antonio. Arlington represents North Texas, and the pitch highlights the University of Texas at Arlington campus, the city's street grid, and the 10-mile managed lane on Interstate 30 between Fort Worth and Dallas. It also lacks alternative transportation options for those looking to get somewhere without a car, although it did add a bus route in 2014.
"Arlington's population of 380,000 is socio-economically diverse and currently underserved by transportation mode choices, providing potential for AV (Automated Vehicles) technologies to act as ladders of opportunity and improve mobility," reads the state's pitch.
The feds issued the solicitation for proposals in November 2016 and got about 60. Most are partnerships between municipalities, state transportation agencies, and universities. In Texas, Arlington's location appears to be the most diverse, using city streets, the university campus, and the freeway as test settings. It's the only Texas region to include such a variety of street modalities. Austin is limited to the airport and the Riverside Drive corridor. In Houston, the driverless vehicles will be in the Texas Medical Center, the Port of Houston, and HOV lanes managed by its public transit agency METRO. Which helps explain why the pitch calls Arlington a "comprehensive real-world AV test environment." It'll allow stakeholders to test shuttle routes to the many entertainment destinations within Arlington, but Tarrant County also makes it clear that it is "interested in using AVs to improve mobility options for disadvantaged populations."
The Department of Transportation says it launched the pilot to improve safety on the roads while staying ahead of automated vehicle research underway in Asia and Europe. It cites two data points from the National Highway Traffic Safety Administration: That 34,092 people died in vehicular accidents in 2015, and 94 percent of those "can be tied to a human choice or error."
The feds hope the project will generate a database of information for researchers to learn more about driverless technologies and their functional use on real streets. Arlington's Transportation Management Center, which allows staffers to monitor 138 roadway cameras connected by 200 miles of fiber, will help gather data and monitor the experiments. The research comes as private companies are already setting out on their own. Most notably, that includes Elon Musk's Tesla, which last year began selling its Model S sedans and Model X SUVs with its Autopilot technology. The company issued a software update this week that allowed owners to flip it on, giving cars the ability to drive themselves at 45 miles per hour or under. The Ford Motor Co. has also announced that it wants its driverless vehicles on the road in the next five years.
And Arlington, for what it's worth, has paired with the Fort Worth Transit Authority and drawn up plans to plunk a Trinity Railway Express station on the city's north side. It hasn't quite figured out what to do once folks get off there, but it's a step! And amid all this talk of driverless cars and additional transit options, the city of Dallas is still debating zoning rules that would require restaurants and bars to add parking spots if their patios account for a majority of their square footage.