TCEQ Fines City of Dallas for Pit in Trinity Forest
The city has till January 26 to get things squared away.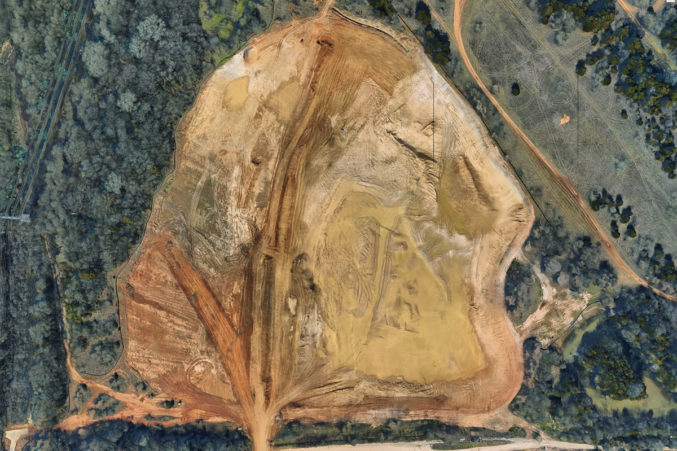 In the December issue of D Magazine, I wrote about a pit the size of AT&T Stadium that was dug in the Trinity Forest, on land owned by the city, to get dirt for the Trinity Forest Golf Course (story link and update to it here). Now the Texas Commission on Environmental Quality has issued a "field citation" to the city. This morning I talked to Sarah Standifer, who runs the department of Trinity Watershed Management for the city. She said they'd received notice of the field citation late Friday. Her folks, she said, are still trying to reach the TCEQ to get some more specifics, but the upshot is that they need to get a "stormwater pollution prevention plan" in place, part of which would be re-establishing some vegetation on the site. Standifer guessed that the trouble contacting the TCEQ was probably related to everyone being on holiday.
The field citation comes with a $875 fine. That is the standard number, which I learned when I called the TCEQ this morning and spoke to Michael Sessions in the DFW regional office. He answered his phone on the third ring. Sessions told me that notice of field citation, with his name and number on it, was sent to the city, via certified mail, on December 13, which was last Tuesday, not Friday. The city has 30 days from that point to pay the fine and 45 days to get its plan in place. That's January 26.