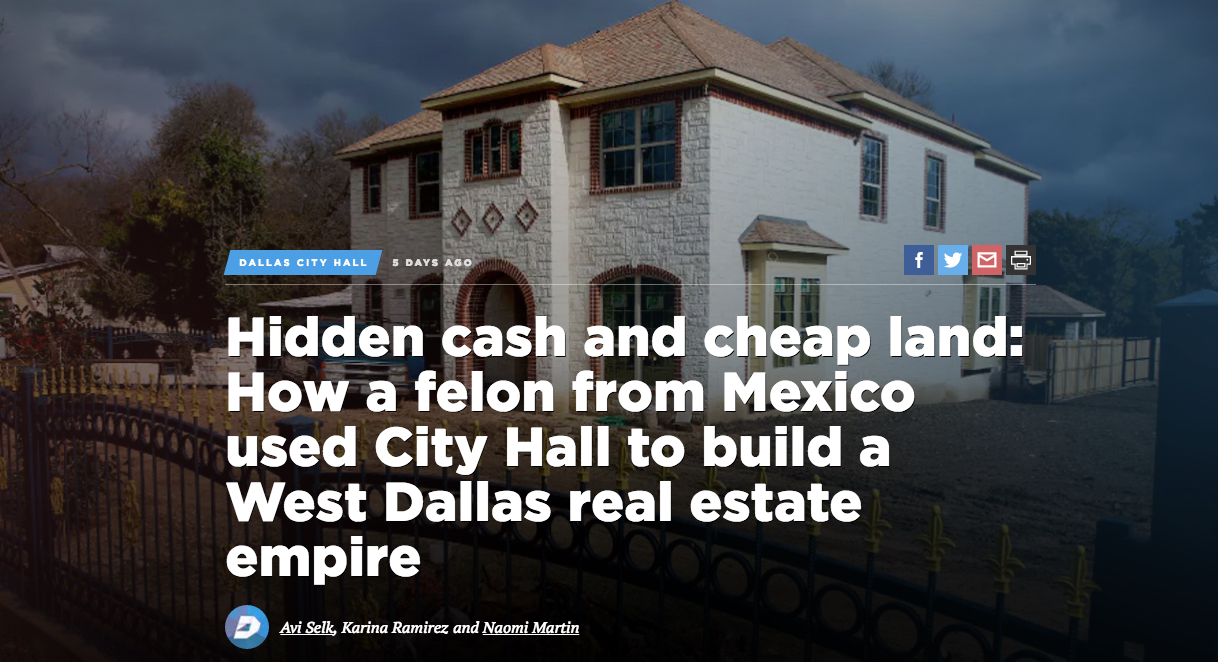 I'm a bit late to this story, which ran in Sunday's paper. But I couldn't let it drift by without comment. If you haven't read it yet, you should. It's about an immigrant named Jose Santos Coria and how he came to assemble a real estate empire in West Dallas by buying property on the cheap from the city of Dallas to build affordable housing, except a lot of the houses he has built have gone to his family, and, oh, by the way, he's grazing a herd of miniature ponies on some of the land. Really, read it.
A couple of quick points. This was Avi Selk's last story for the Morning News. His isn't the only byline on the thing. Karina Ramirez and Naomi Martin deserve a tip o' the cap. But like I told you, his departure is a big loss for the paper.
I know T.C. Broadnax, our new city manager (pending today's Council vote), has a lot on his plate right now. He's got to sell his house in Tacoma. He's got to pack up the helicopter with all his stuff. But he needs to find the time to read this story. Because some changes need to be made at the Housing/Community Services Department, the city department that oversees the land bank that created this insanity. 
Get the D Brief Newsletter
Dallas' most important news stories of the week, delivered to your inbox each Sunday.