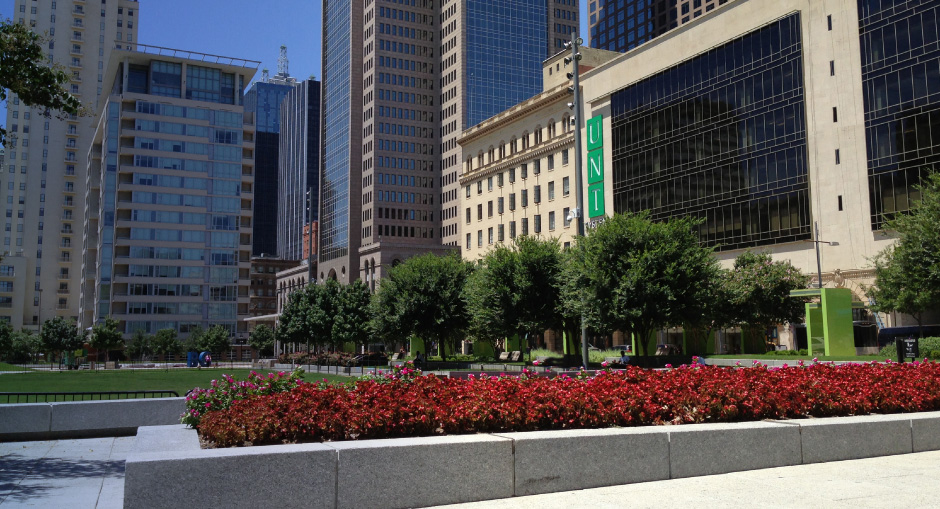 The University of North Texas Dallas Law School has been granted a reprieve. The American Bar Association decided yesterday to give it a second chance and passed the issue of accreditation back to the bar committee for further review. This is important because if a law school is not accredited, its students cannot take the bar exam. And if students can't take the bar exam, they can't become attorneys. And if they can't become attorneys, they've just acquired student loan debt for no real reason, except to be able to explain International Shoe at cocktail parties. And no one wants to hear about International Shoe.
The school's accreditation has been at risk because the ABA is concerned in part about the school's "lenient" admission policies, which refers to the fact that UNT's median LSAT score for incoming students is 146. The median LSAT score at the University of Texas, one of the top law schools in the country, is 167. Interestingly, the average LSAT score for students at all accredited law schools is around 150. But while that number seems to be holding steady over the past decade, according to the National Conference on Bar Examiners, national bar passage rates have dropped from 79 percent in 2007 to 74 percent in 2014. So it seems logical that if you drop the LSAT score for incoming students, you're going to have even fewer students pass the bar. Which starts to sound like you're letting students in to take their money under the false impression that they will come out with a law license. In that respect, the ABA has a valid point. There are too many law students nationwide and not enough law jobs these days. There are 95,000 licensed attorneys in the state of Texas, more than twice the number of doctors.
But UNT also has a valid point. There's an under-served population out there that wants affordable legal services. They want cheap wills, and guardianships, and uncontested divorces, and revised custody agreements. They want to incorporate businesses, and evict problem tenants, and get their landlord to turn their heat on, and get rid of traffic tickets. We need defense attorneys and prosecutors and Legal Aid attorneys, who work for the public good and not the pay. Lawyers who have spent six figures and more on a law school education often can't afford to do that work even if they wanted to. So there's a need for an affordable legal education, with flexible hours for people who already have day jobs, that offers opportunities to students who may not have had the resources to take multiple Barbri courses (I just looked it up and gasped out loud—they cost more than $2,700 a pop now, almost as much as I paid for a semester of law school at the best state law school in Ohio in 1994).
Fifty-eight Dallas county judges agree. They submitted an article to the Dallas Morning News a few weeks ago.
In many instances, these aspiring lawyers are pursuing their degrees as a second profession. They may be military veterans, police officers, teachers or small business owners. Many are people of color, often among the first in their families to attend college and certainly the first to aspire to the law. More than a few are already in their 30s, a decade older than the typical law student. They bring life experiences grounded in the real world and not just academia. Most don't seem as interested in a career dictated by big-name firms and high-profile clients, and they won't be forced down that path just because of the cost of their education. They seem more driven to serve in the public sector, or to simply return to their occupations and businesses armed with new knowledge and skills based in the law.
The term affordable is, of course relative. The $16,000 annual fees at UNT sound pricey until you compare that with $50,000 at SMU. But even more than affordability, and a diverse student body, UNT's mission needs to focus on one thing. Make that two things. 1) Ensuring that their students pass the bar so that they can actually enter the profession. And 2) doing everything they can to provide internship opportunities and viable paths to employment.
The proof will be in the pudding. The school, and the ABA, owe the first round of students the opportunity to show how effective the school's program has been. Let them take the bar in May, and then decide.
Get the D Brief Newsletter
Dallas' most important news stories of the week, delivered to your inbox each Sunday.