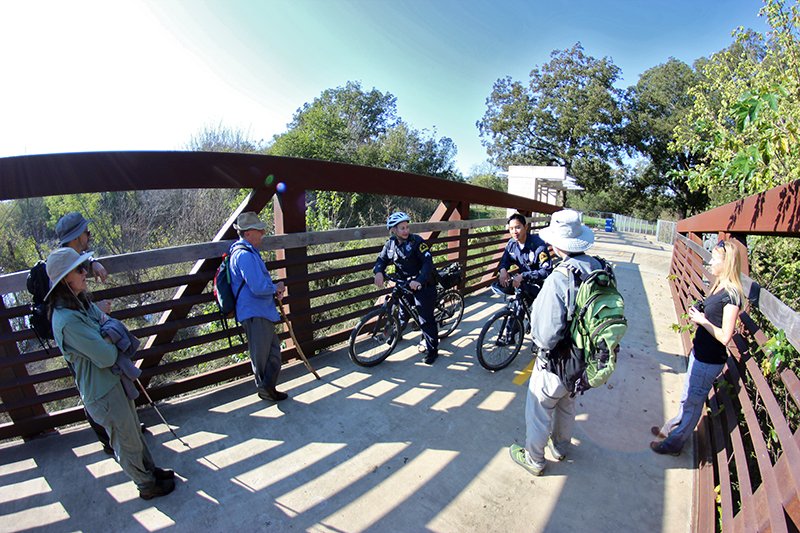 I woke up Saturday to a beautiful, clear sky, and Venus, the morning star, shining bright in the southeast. This was a tough week. To top off all the political fallout, Leonard Cohen died at 82. I can remember exactly when I first heard a Leonard Cohen song. I was a 17-year-old wannabe hippie in Mobile, Alabama. Great way to get your butt kicked. My father did his best to thwart my instinct by insisting on a buzz cut faithfully executed at Huttos Barbershop. Saturdays, I would walk at Municipal Park among the towering Pines and the Azaleas, which had been brought to Mobile by French settlers in the mid-17th century. Occasionally I would meet college students from the University of South Alabama. One Saturday, I met a pretty girl sitting and playing a guitar. I asked her what the song was. " 'Joan of Arc,' by a Canadian singer named Leonard Cohen," she replied. I was hooked.
Then, of course, there was the election. I make my living working with compassionate women who are life savers for vulnerable immigrants, so there were going to be some tears after Trump was elected, including mine. These women on my staff didn't have the luxury of taking a couple days off. They had to immediately explain to frightened clients what might happen if President Trump lives up to his promise to repeal Deferred Action for Childhood Arrivals. We put together some information on what the future might hold, and, while confessing our lack of certainty, we promised to fight for them, just as we always have.
Like I said, a tough week. And a great time to take a walk in the woods.
Luckily Ben and Cari were available. We decided on a long hike, from the Trinity Trail at Dowdy Ferry and I-20 to the Trinity River Audubon Center. We parked our cars at the large parking area. I wasn't the only one who needed some time in the woods. Jeff Whittington and his beautiful wife, Nicole, my constant companion Scott Hudson, and Elizabeth and her boyfriend Will all met at the parking area at 7:15 a.m. There's nothing like nature to calm troubled hearts. We walked along a dirt trail through Bois d'arc, Ash, and an occasional large Burr Oak. The trail winds toward the Trinity River across from Five Mile Creek, through verdant fields of Inland Sea Oats and Wild Rye. We stopped, watched the river, and headed on to McCommas Bluff, a truly special spot. The natural spring and beautiful bluffs were a picnic spot for excursion boats from Dallas in the early 20th century. You can still see the ruins of a lock and dam just downstream from where we were standing. And, amazingly in Dallas, the sound of rushing water forming a rapid was a particularly soothing feature.
We hiked along the bluffs, walking up an escarpment to Elam Creek. Much of this route runs along really easy-to-follow dirt trails. As we made our way back to the main trail, Ben pointed out a White-tail Deer, standing and watching us. That was a special moment. It is hard to believe we were about a 10-minute drive from downtown Dallas. The deer sprung away before Ben could get a picture. We walked to the paved Trinity River trail and then to the pedestrian bridge over the Trinity. It's a great spot. We stood on the bridge, looking up- and downstream. It was a beautiful, cool day, unbroken blue skies above. It was very restorative to just stand there. As we stood on the bridge, along came the two Dallas Police bicycle patrol that we often see there. We chatted with them and thanked them for keeping that area safe for hikers and bikers. Then we headed back, running into a couple of people on bikes, exploring the dirt trails.
We had mostly avoided talking about the election, instead listening to Ben share from his really impressive breadth of knowledge about the history and ecology of the Great Trinity Forest. So we were all restored by our time in the woods.
Later, in the car, I listened to one of my favorite Leonard Cohen songs.
Oh, the sisters of mercy, they are not departed or gone
They were waiting for me when I thought that I just can't go on
And they brought me their comfort and later they brought me this song
Oh, I hope you run into them, you who've been traveling so long
I thought about those kids from Central America, escaping violence by  trudging on harder trails than I had just walked on, making their way to an uncertain future in the United States. I am thankful for those Sisters of Mercy I work with and the comfort they bring those kids — and also to me.
Get the D Brief Newsletter
Dallas' most important news stories of the week, delivered to your inbox each Sunday.