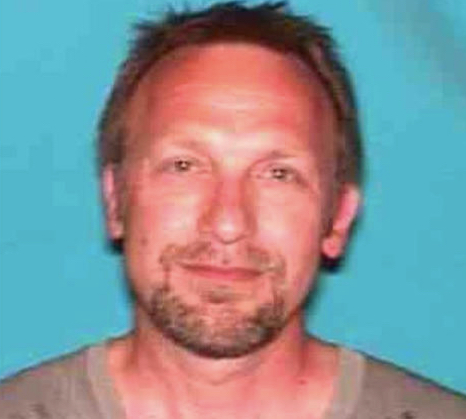 By now you've probably heard that Dallas-based Backpage.com was raided. Its officers have been charged with conspiracy to commit pimping. The company's chief executive, Carl Ferrer, was arrested in Houston, as he arrived on a flight from Amsterdam. If they haven't already turned themselves in, the company's owners, Mike Lacey and James Larkin, will also be arrested. Which brings us to the mysterious $5,000 checks.
About a month ago, an undetermined number of current and former employees of either New Times and/or Village Voice Media, companies once owned by Lacey, received an email from a Scottsdale, Arizona, law firm called Becker & House. The email read:
Our client, Michael Lacey, is attempting to develop a database of former employees of the New Times and/or Village Voice Media for communication purposes. It is our understanding that you were once (or are currently) employed by one of those companies. If so, we would like to include you in the database.
The email asked the recipient to provide a full name and mailing address. I know at least one person who got the email and thought it was spam. He ignored it. Which is funny. Because if he'd answered it, he would have gotten a check for $5,000. I know of seven people here in Dallas, most of them former employees of the Dallas Observer, who got checks in the last couple of weeks. They came from Becker & House with a letter saying the money was a gift from Lacey.
I called the law clerk at Becker & House who sent the email. Nicole Casaus said she couldn't — or, rather, wouldn't — tell me how many people got checks. She did say that it was a "select list" of people. She said the money wasn't related to any legal action, that it was just "a special thank-you from Mr. Lacey." When I told her that the guy isn't known for his largesse, Casaus laughed politely.
So what's the play here? The checks have to be related to the pimping bust, right? Only thing I can figure is that Lacey was trying to give away as much money as he could before the feds could get their hands on it. But the guy paid himself $10 million in 2014. That's a lot of $5,000 checks. Anyone have a theory?
Update 2:03 — It took me a bit. Sorry, I'm slow. But I think this is why he did it. I wrote this in the comments, but I'm elevating it to the post:
Lacey paid all those people $5,000 to make them conflicted. Let's say Jim Schutze took $5,000. And I'm not saying he did. This is just a hypothetical. If Schutze took the $5,000, then he couldn't very well write about his former boss and his alleged pimping. He'd have to remain silent.
So let's see. Has Schutze written anything about the alleged pimping? Oh.
Get the D Brief Newsletter
Dallas' most important news stories of the week, delivered to your inbox each Sunday.