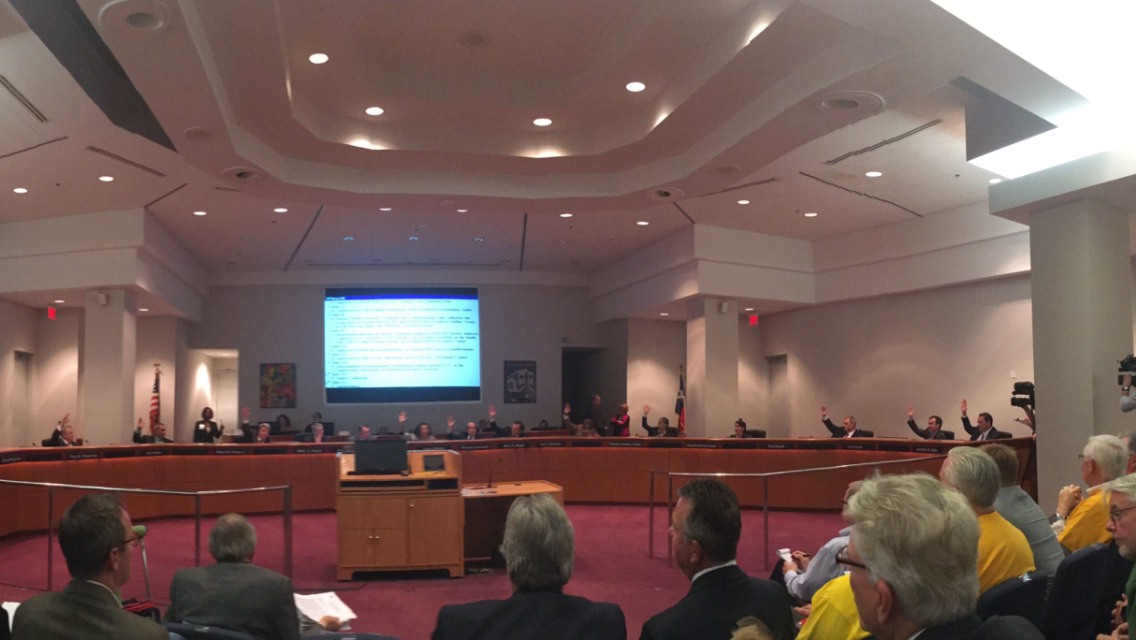 Julie Fancher has a good report in the DMN on last night's disappointing turn of events at DART headquarters. The board voted 12-3 to fund the northern Cotton Belt Line and the subway version of the second downtown Dallas line. This despite the very real possibility that the debt burden generated by building the Cotton Belt could hurt DART's application for federal funds necessary to build the subway. More important for our discussion here, though, the vote went down the way it did despite the Dallas City Council unanimously telling its DART board members to prioritize the downtown subway.
I have a hard time wrapping my head around this. Our Council appoints eight members to the DART board (we share one board appointment with Cockrell Hill). Our Council tells those eight people: "Dallas doesn't want the Cotton Belt to screw the subway. Don't vote for anything that jeopardizes the subway." Then five of the eight Dallas-appointed DART board members go ahead and do exactly that. So let's break it down.
The only three board members to vote last night against DART's 20-year financial plan, the plan that approves borrowing money to build the Cotton Belt, were:
Sue Bauman
Amanda Moreno Cross
Michele Wong Krause
They are all Dallas appointees. They appear to have listened to the wishes of the Dallas City Council, our elected officials, the body that gave them their seats. Good show.
Then we have the DART board members who cast votes last night that were not in the best interest of the city they serve (and, I would argue, not in the best interest of the region). Here are their names:
Jim Adams ([email protected])
Richard Carrizales ([email protected])
Jerry Christian ([email protected])
Pamela Dunlop Gates ([email protected])
William Velasco ([email protected])
This seems pretty simple. We've got five lame duck DART board members who will be replaced at the earliest opportunity. Thanks for your service, folks.
Get the D Brief Newsletter
Dallas' most important news stories of the week, delivered to your inbox each Sunday.