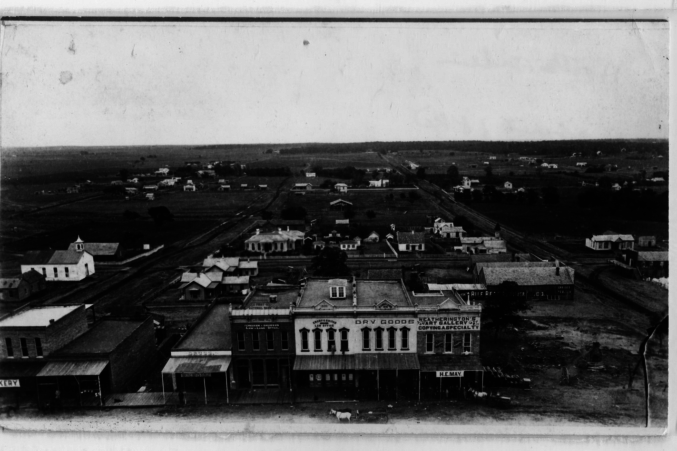 Next Stop, Fruit Jar Junction
Before the North Texas craft beer boom, there was hooch.
I've been immersed in craft beer lately, studying up on S.B. 639 and Michael Peticolas' successful efforts to deem the over-reaching beer distribution law unconstitutional. I've learned about Prohibition, Al Capone, and the resulting three-tier system intended to implement a type of church and state separation between bars and breweries to foil mob enterprise. And today, while tuning in to KERA, I learned about Denton's booze boom from Shaun Treat, former assistant professor at the University of North Texas.
 "When you take into account that we have a lot of immigrants from like Germany and places like that where you have a history of families brewing liquor, it totally makes sense that, of course, these family recipes would be passed down. In Aubrey specifically, they said that at night that you could look down across the Texas prairie and instead of flickering fireflies, you could see more bootleg liquor fires going than stars."
Turns out, in the late 1800s, Denton's most contentious political issue wasn't immigration or misogyny or pneumonia-induced fainting spells, it was liquor. The frontier town, well-stocked with saloons and brothels, was divided between teetotalers and imbibers, and between those who wanted a county-wide prohibition and a "local option." Then the feds got involved and the whole nation went dry. Family recipes were lost. Local breweries and distilleries closed. They were dark days.
Except for a bright lantern light in Aubrey, known as "Fruit Jar Junction." As in, "Next stop, Fruit Jar Junction. Your last chance to get booze." Nancy Nichols may be opposed to the current jam jar food trend, but, illegal or not, I prefer my whiskey in a sweaty Mason jar, packed with ice, on a hot September night.