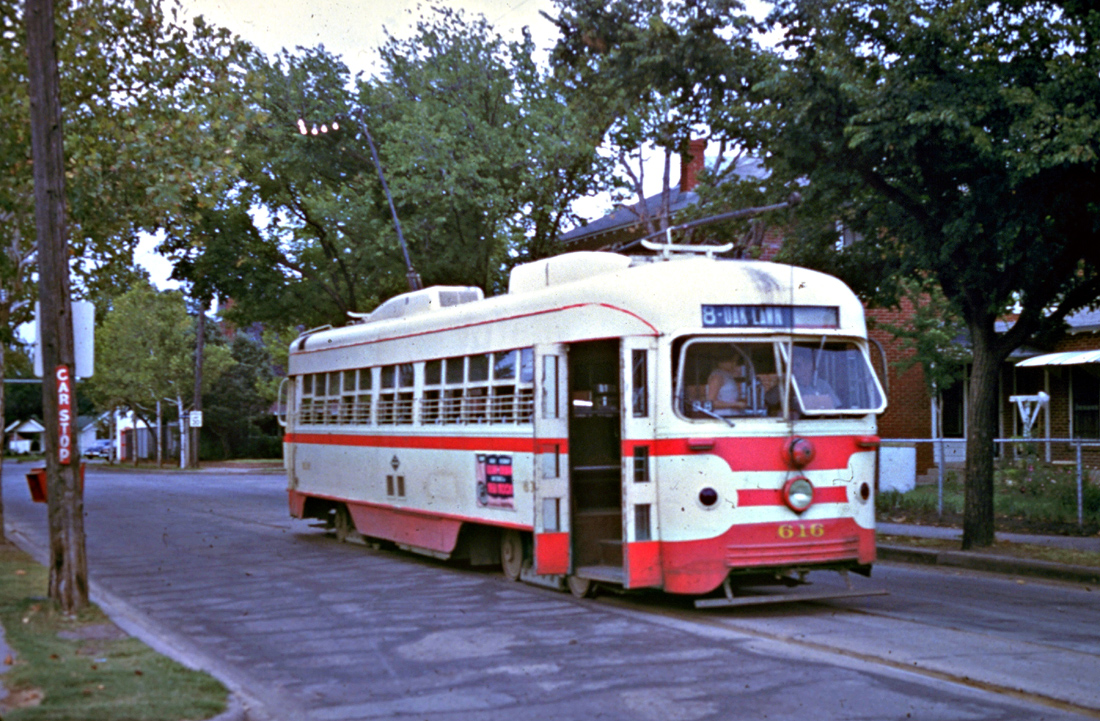 Is the Oak Cliff Streetcar Still a $50 Million Waste?
The streetcar now runs to Bishop Arts. But does that extension justify the cost?
A few weeks ago, a Facebook friend raised a question. Now that the Oak Cliff streetcar has been built out to the Bishop Arts District, do I still stand behind the argument I made in this 2012 column that called the public transit project a "$50 million waste." After all, one of the arguments that piece made was that the federal money that Oak Cliff's neighborhood transit activists had secured to help realize their dreams of the return of the Oak Cliff streetcar was only enough to get the streetcar from Union Station to Methodist Hospital, hardly a stretch worthy of such a large expenditure of public transit funds. Now the line reaches all the way to Bishop Arts. Is it time for me to eat crow?
Well, it depends. I will admit that I am surprised how quickly the city and DART were able to secure funding for the extension to Bishop Arts. That has proven the argument the Oak Cliff streetcar's founding steward, Jason Roberts, made to me back in 2012. Roberts argued that the value of the TIGER grant that funded the line shouldn't be measured in the length of the first phase of the streetcar project. Getting rail on the ground would create inertia for additional extensions of the line, Roberts argued, and it has. I haven't counted the rooftops, but the extension down Zang Boulevard does put the streetcar a short walk from thousands of Oak Cliff residents — including myself — and those residents can now access DART's light rail system and downtown via the streetcar. That's a win for sure.
Only there is a problem. Even though the terms of the TIGER grant require that the streetcar help connect workforce housing to job centers, DART has done a good job ensuring that the Dallas streetcar is useless as a commuter option. The streetcar runs 7 days a week from 9:30 a.m. to midnight, which basically means you can't use it to get to work if you have anything that resembles a normal work schedule. It is clear that to DART, the streetcar is not for commuters, but is rather a way to ferry tourists at the convention center to Bishop Arts. Not only does this fly in the face of the reason the streetcar was pursued by both neighborhood activists and the federal government, it reveals (once again) the dysfunctional thinking within DART that has led to the development of the nation's most inefficient public-transit system.
That's not a statement solely about the streetcar's inherent value. It speaks to my key objection to the project in my original article: that the value of the streetcar can only be measured within the context of how well the rest of Dallas' public transit system functions. But let's come back to that idea.
Another rationale for the streetcar was that rail, and streetcars in particular, are believed to be economic development drivers. In fact, one of the ways streetcar backers hoped to fund future extensions was by recapturing tax dollars from speculative development (either through TIFs and PIDs) and redirecting them to streetcar improvements. It is not a bad idea, but in my column I raised this question:
If the real purpose of the Oak Cliff streetcar is to foster a string of new developments down Zang Boulevard, doesn't that create the kind of economic transition in a neighborhood that would push out the very people who rely most on public transportation?
Since writing that, Oak Cliff has seen a tremendous amount of new and pending development. Even without the streetcar, entire city blocks of what were once single-family bungalows have been razed. The entire Dallas Land and Loan Neighborhood — which surrounds Bishop Arts and is one of Oak Cliff's oldest neighborhoods — is at risk of disappearing. Rents at apartments have shot up, and the transition of the neighborhood is clear to anyone who has lived in Oak Cliff for more than three years, let alone the 14 years I've watched the neighborhood change. I don't want to get into a value argument about this change here, to debate whether what is happening in Oak Cliff is gentrification, economic colonialism, or simple progress. Like everything, there is much good and much harm likely to come from all the development activity.
I will say that the general trend of recent development in Oak Cliff does seem to bear out my broader philosophical objection with the streetcar — that is, that it looks like we invest public funds in public transit that helps transition a neighborhood so that the people who would most benefit from public transit (and the decrease in transportation costs that a reliable public transit system could provide) may soon no longer have access to this marquee new transit project. From this perspective, the streetcar isn't providing a transit service, but a transit amenity; it doesn't address a need, but rather a desire for a lifestyle.
From a social justice perspective, this irks me, because it perpetuates a pattern of development too familiar in Dallas that ensures that only the already well-off benefit from the value of public investment. Even though the streetcar looks like progressive transit thinking, in many ways it is still part of the development system that has helped Dallas become one of the poorest and most inequitable cities in the country.
Which I think gets at why, four years later and connections to Bishop Arts aside, I still see the Oak Cliff streetcar as a misguided approach to solving Dallas' pressing public transit needs. Is it a waste? Not intrinsically. If the downtown streetcar is developed and if the lines can be extended even more, it will continue to become more functional from a transit perspective. Perhaps more importantly, if DART can start operating the streetcar in a manner that allows it to serve as a commuting option, then the Dallas streetcar could be fantastic.
But the value of the streetcar will be determined in the long run by the success to which it is integrated into a broader, better imagined, better functioning public transit system. Currently the obstacles to that are not only financial, but philosophical. The ongoing debate over D2, the Cotton Belt, and the downtown streetcar bears that out all too clearly.
I still believe the money that has been spent building the Oak Cliff streetcar could have been better invested in re-imagining a bus system that was reliable and easy to use. That would have been quicker and potentially would have had a much greater impact on mobility in Dallas. But I am also more skeptical than ever that DART, in its current political form, is capable of doing buses right, let alone streetcars and light rail.
If that mentality changes, I think the streetcar could be an important part of Dallas' transit system. In the long run, could a streetcar connected to a downtown loop and a McKinney Avenue trolley that extends to Knox Street also include extension to Jefferson Boulevard? Or even up Ross Avenue? Or to West Dallas? Those are fun things to think about, extensions that begin to make Dallas' nascent investment in bringing back the streetcar look like a real, functioning transit system that serves Dallas' central core.
It will take many more millions and many more years to get there. And in the end, will the driverless cars beat rail to the punch and rewrite all the rules around transit and mobility? Maybe we'll have to check back in four more years to find out.