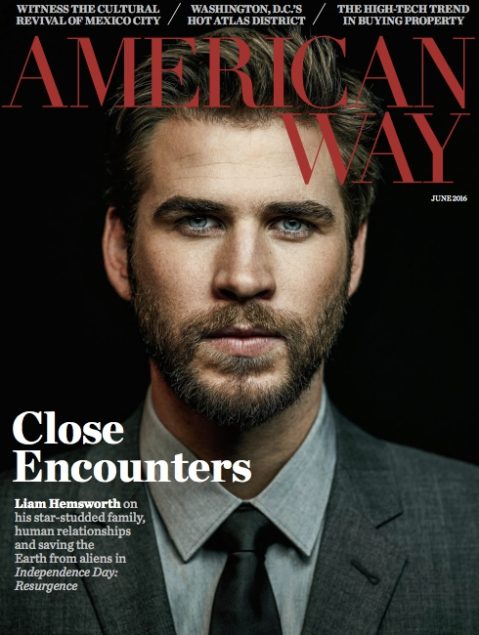 Way back in 1993, I landed my first job in the magazine business. I had already interned at and written small stories for D Magazine, but American Way was where I really began to learn the business. I was hired as a full-time fact checker, which paid by the hour, but I was eventually promoted to assistant editor. I got to edit and assign stories for the first time. I wrote my first cover stories (about tear-assing around Michigan in a Dodge Viper, about what happened to Madison County, Iowa, in the wake of the publication of The Bridges of Madison County). For the most part, it was a wonderful place to work. The magazine back then was thicker than a phone book, it published twice a month, and we had money to send the best writers all over the world to seek out adventure and report back.
There were really only two drawbacks to working there, and they both sprang from the fact that American Way was, after all, a magazine published by an enormous company whose primary interest was not publishing. Strangely, this meant we never published profiles of people back then. The reason: the magazine had once run a profile of Lee Iacocca in which his eyebrows were described as "bushy" or some word to that effect. Iacocca didn't like the characterization and complained to his friend Bob Crandall, then the chairman of American Airlines. The simple solution to avoiding any future such rankling of powerful people was to stop profiling them. As I say, it was a strange solution. (Someone who worked there at the time — Melissa Chessher, Rod Davis, Dana Joseph, Jeff Posey, John Ostdick? — will have to fact check me on this, because I just recalled that I did, in fact, once profile a professional pool player. God, my memory. The ravages of time.)
The other drawback was that our distribution model required burning a hell of a lot of jet fuel. The fatter and more successful the magazine became, the more it cost the airline to fly it around in those seat-back pockets. The bean counters knew, down to the page, how much it cost to fly an issue of American Way around the world for two weeks. So the fluctuating cost of fuel affected the magazine's fortunes in a way that I, a stupid 23-year-old, found frustrating.
That distribution model has only grown more vexing to the magazine — to all in-flight magazines. Our sales team had a mantra back in 1993. "We've got a captive audience of millions. What else are those passengers going to look at while they are stuck in that seat for hours?" Today, of course, that sounds ridiculous. Forget the screens that passengers tote with them. The future of in-flight entertainment isn't found in a seat-back pocket; it's on a seat-back screen. Heck, it's not the future. It's now. Those screens are a far more effective way for the airline to partner with other brands and attract eyeballs. It's only a matter of time, a few short years probably, before American has its entire fleet outfitted like Virgin's.
And that's why American Way is leaving Dallas. Awhile back, the airline hired an outside firm, London-based Ink, to produce the magazine. Last week, the American Way staff learned that Ink is closing its office in the West End and moving the publication to Miami, where it operates a sales office. The dozen or so people that put out American Way, Celebrated Living, and Nexos were given the opportunity to move, but I don't think many will. A bunch of talented people lost their jobs.
The magazine business is a small world in North Texas. I've pointed out before how we've all done our tours at the few titles in town. A big part of our tiny ecosystem was destroyed last week. It will be missed.
UPDATE (12:27) I had a chat with a friendly Brit by the name of Daniel Bee who handles PR for Ink. He took issue with my post, especially my characterization that any stumbling is going on here. I told Daniel that if he sent me some data on their sales numbers, I'd update this post. Here's what he sent me:
1. The Miami office is both a sales and an editorial office

2. We are investing in the Miami office and expect to triple our staffing level there.

3. Our content is available in print, online and on the IFE system on AA

4. Our content is used on AA's social channels like never before E.G. The Demi Lovato (july) story was shared on her social media to her 37 million followers, Pitbull recently posted to his 59 million fans, JLO recently posted to her 46 million fans.

5. As a company we will always remain nimble to the pressures and trends of the media business – so being nostalgic to the last century helps no one and is not relevant to todays business

6. We have had the most successful sales year on the AA titles

7. AA's passenger numbers regularly go up 3 – 5 % year on year

8. Air travel passenger numbers are expected to double by 2034

9. We very much hope that our successful editorial colleagues will consider moving with us to Miami

10. The current business model is conducive for today's media environment

11. We do not give you permission to use the cover from American Way

12. the magazines we produce for AA have recently picked up awards

So in short, your use of the term "stumbles" is both misleading and inaccurate and, AS WE DO NOT HAVE an "uncertain" future we herby put you on notice that this headline is potentially defamitory.

We expect that these matters will be dealt with immediately, or i will be left with no other option than to pass this to our media lawyers and to Wick Allison.
To that I say:
[d-embed]via GIPHY
[/d-embed]
Get the D Brief Newsletter
Dallas' most important news stories of the week, delivered to your inbox each Sunday.