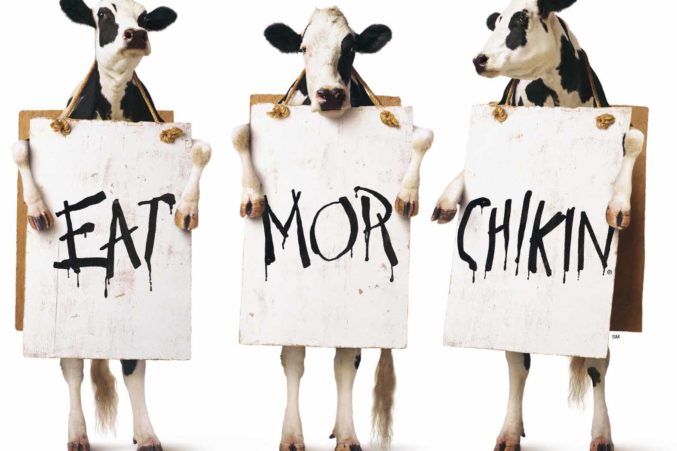 After 22 Years, Chick-fil-A Deep-Sixes The Richards Group
Dallas advertising agency created iconic 'cows' campaign for top-selling chicken chain.
Fewer than 5 percent of its employees are said to work on the account. But that's small comfort to The Richards Group founder and principal Stan Richards, who called it "the saddest occurrence" of his long career when Chick-fil-A severed its relationship with the Dallas ad agency in favor of McCann New York and four other shops.
It was The Richards Group, after all, that came up with the chicken chain's famous "Eat Mor Chikin" campaign, which helped make Chick-fil-A the leader in its category, with more than $6 billion in annual sales. So getting fired from the account after 22 years, Richards told Advertising Age, is "a little hard to understand."
The chicken chain, for its part, said it made the move in order to branch out beyond the "cows" theme in its advertising and marketing. Chick-fil-A also complimented the Dallas agency, calling it an "incredible partner." Richards, whose other iconic account over the years has been Motel 6, seemed bruised nonetheless. "There's not a single piece of work that we put out for Chick-fil-A over those 20 years that I'm sorry we did, that I didn't think was up to our standards," the company founder told Ad Age. "So that hurts when that kind of relationship goes away."