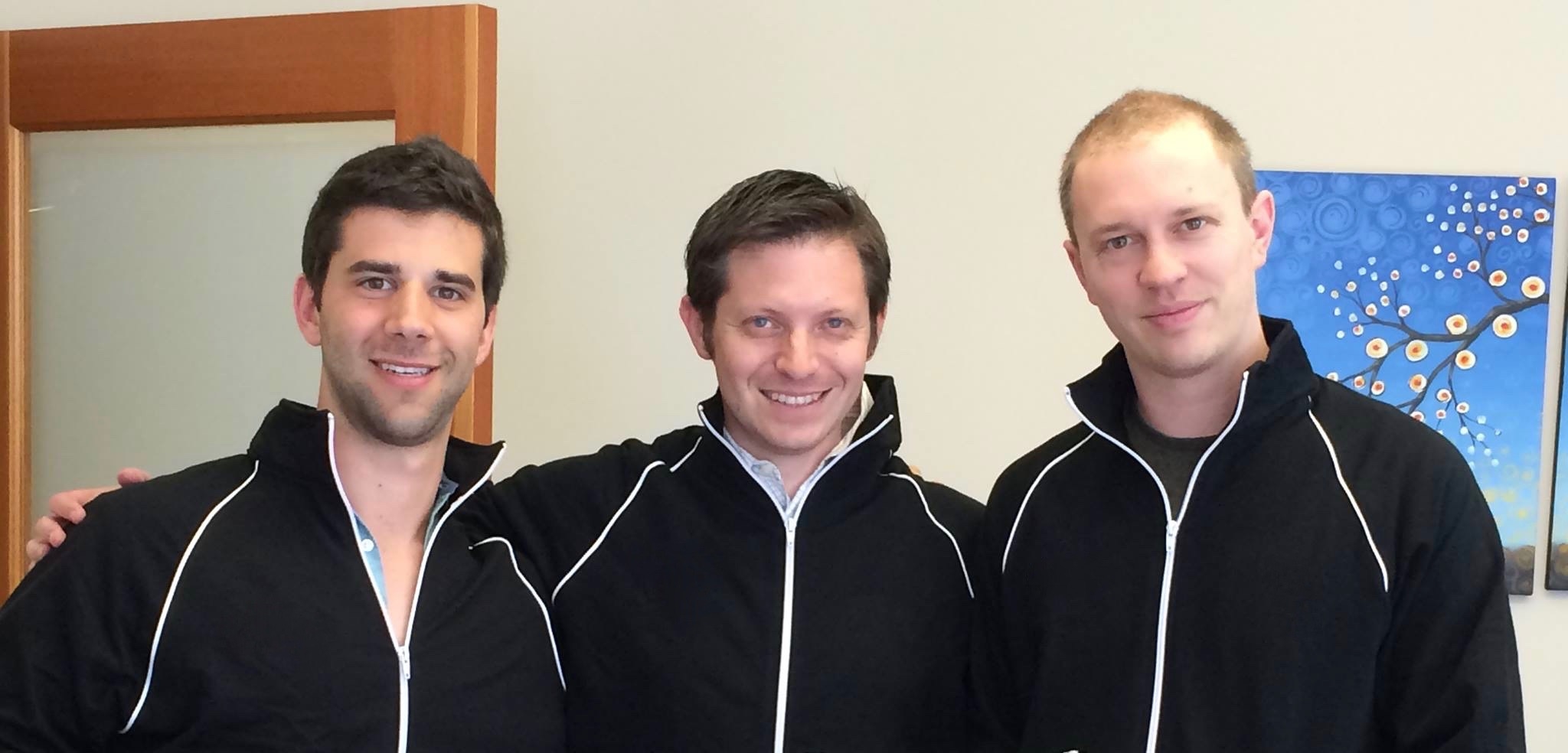 Dallas Entrepreneur, Former Google Employees Score $20M from Industrial Giants
Parsable is helping large firms get rid of manual processes with real-time technology
A Dallas native responsible for a rapidly expanding education technology startup in Asia is now conquering a new mission: digitizing global industrial firms with help from his two co-founders, formerly of Google. The startup has already garnered the world's largest oil and oilfield services companies as customers and investors.
Chase Feiger, 27, is the co-founder and vice president of business development for Silicon Valley-based Parsable, a startup aiming to digitize manual workflow operations for global industrial firms. Feiger leads the company with former Google employees Yan-David Erlich, Parsable's CEO, and Ryan Junee, who serves as president. Tuesday, Parsable got another vote of confidence from the market, announcing $20 million Series B raise led by oil and gas industry giants Saudi Aramco and Schlumberger, and aircraft manufacturer Airbus.
"We are incredibly excited because this money gives us an opportunity to solve the challenge of transforming the productivity, quality, and safety of a workforce that has been technologically left behind in the 1950s," Feiger said.
The company initially planned on developing wearable technology, a topic Feiger spent much time studying. The idea was to create
applications that would help industrial workers interact with their procedures and processes while they worked via Google Glass. But when the co-founders found out most processes were still done by paper, they realized a much bigger need.
"They were using binders full of pieces of paper, Walkie Talkies … or getting on a plane to collaborate with coworkers," Feiger said. "This lack of collaboration and ability to update information and data is causing a number of problems—from regulatory problems, quality issues or life-risking and environmental impacts."
Thus, Parsable was born. The company allows firms to share information, track progress, and collaborate among its employees. To date, Parsable has raised about $28 million and landed major industrial customers, including a couple in Dallas.
Feiger spends much of his time split between Parsable's three main offices in Silicon Valley, Austin, and Vancouver, Canada. But given that he's constantly talking to customers and potential customers in Dallas and across the oil-focused state of Texas, he also has dedicated space at Hangar Ventures' headquarters in downtown Dallas. In between his travels and customer visits, he serves as a mentor for Dallas-based Tech Wildcatters and the entrepreneurial community.
"Building an ecosystem means [taking] knowledge from successful entrepreneurs and leveraging that for new entrepreneurs trying to get started," Feiger said, adding that he's hoping to aid the developing ecosystem in Dallas. "Everything you put into the system will come back to help you. I selfishly want it to work out."
He draws from his experience as the founder and still part owner of Dyad, a Shanghai-based mentoring startup that links Chinese and American students. The company, formerly known as ChaseFuture, generated $50,000 in its first week, and since then has continued to expand across China and Asia. It's backed by 500 Startups.
While Feiger is currently the only of a team of about 40 employees to have office space in Dallas, it won't necessarily always be that way. With its $20 million raise, Parsable is aiming to expand its team, which is about 70 percent development staff. As it beefs up its sales team, Parsable could consider a larger presence in Dallas, given the number of corporate headquarters in the city.
"What we've tended to find is a bunch of our employees spend time in Dallas," Erlich said, adding that he spends just as much time in Dallas as he does in San Francisco. "So when its too hard for those folks to keep coming in and out, we'll think about [office space] at that point."
For Feiger, a graduate of the Greenhill School in Addison, Parsable is the result of years he spent studying the use of technology; working with Uber's first investor, First Round Capital; and building Dyad. Feiger's belief in Parsable drove him to drop out of medical school so that he could link up with Erlich, who previously sold two of his startups to LinkedIn and Qualcomm, respectively, and Junee, who sold one of his previous companies to Google.
"This is definitely the strongest team I've been part of," Junee said. "Even though I've sold a few companies in the past, this company is already the most successful … and has the biggest potential."
Feiger said while he'll continue to live mostly out of a suitcase, he'll always have one foot in Dallas, where his family and girlfriend also reside.
"Dallas will always be home," he said.