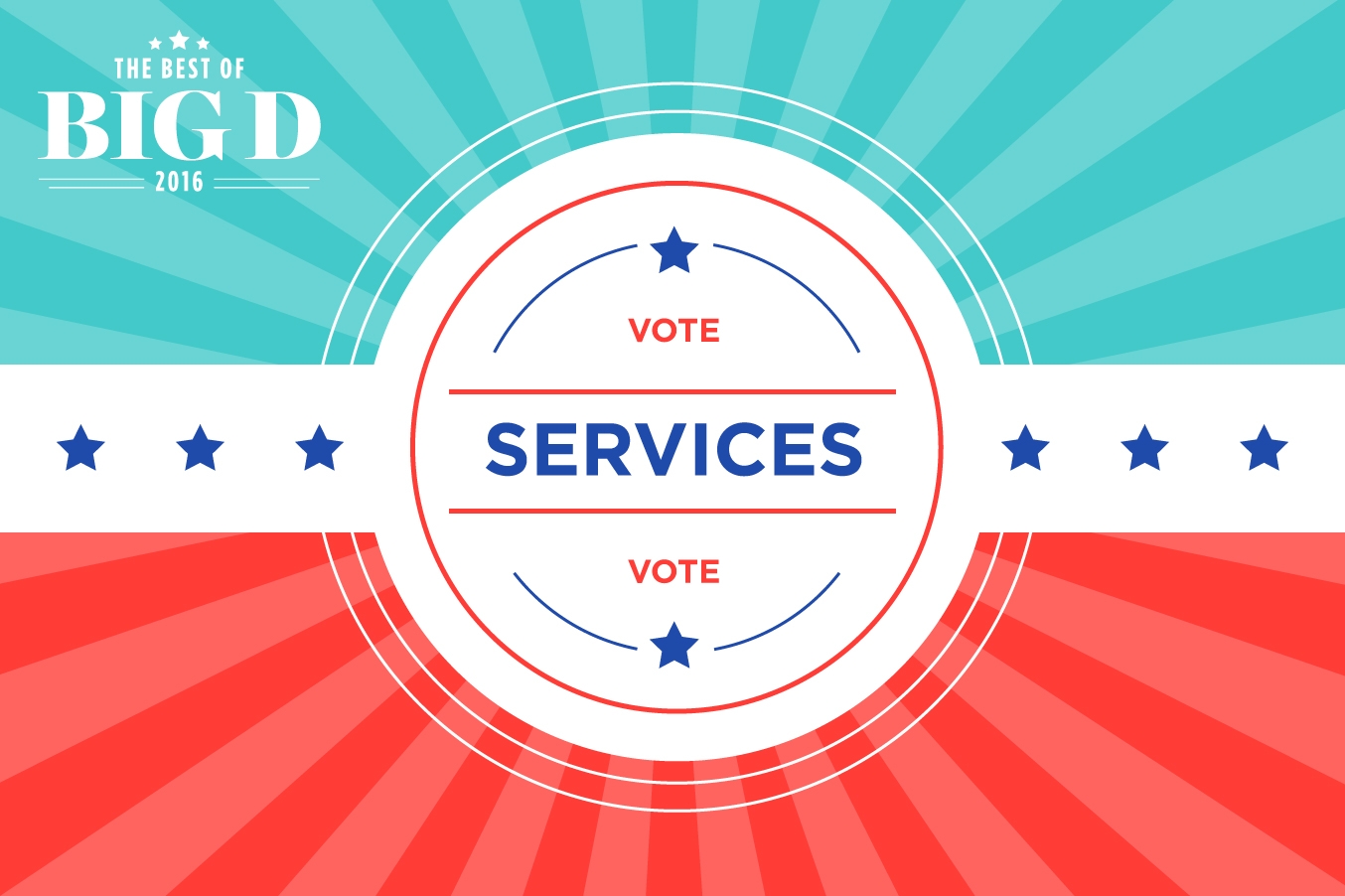 Vote for Best of Big D: Services
This week, we're wrapping up voting for Best of Big D 2016. This is your final chance to weigh in on everything from your favorite car wash and caterer to massage and movers.
You may notice that we've switched up the voting process this year. Instead of voting for 10 finalists, this year you have the option of writing in your nominees. For every category, submit the business you think is most deserving. For each category, the business with the largest number of submissions will be named the winner.
But keep this in mind: we're only looking for locally-based businesses. We want to celebrate the best of Dallas! So large, national chains (Starbucks, Chili's, etc.) will not be considered.
Vote for your favorite services in Dallas here.