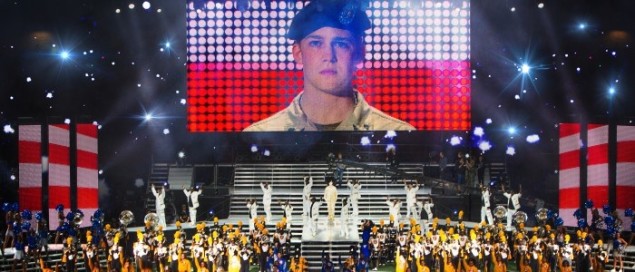 We talked yesterday about the trailer for BLLHW. For my money, it doesn't look like the book I read and loved. As someone pointed out to me, though, Ang Lee didn't cut that trailer. The studio is probably trying to pull in the Heartland, all the folks who went to see American Sniper. Let's hope the movie itself hews closer to the book, with its subversive humor. In any case, I asked Ben Fountain what he thought of the trailer. Says Ben:
I think the emotional impact is considerable — it hits you (or at least me) hard in the gut. That rendering of Bowie's "Heroes" is stunning. The trailer does a good job of snapshotting the whole movie; a lot of info gets conveyed in a short amount of time. Vin Diesel seems to be channeling himself to excellent effect.
Get the FrontRow Newsletter
Get a front row seat to the best shows, arts, and things to do across North Texas. Never miss a beat.