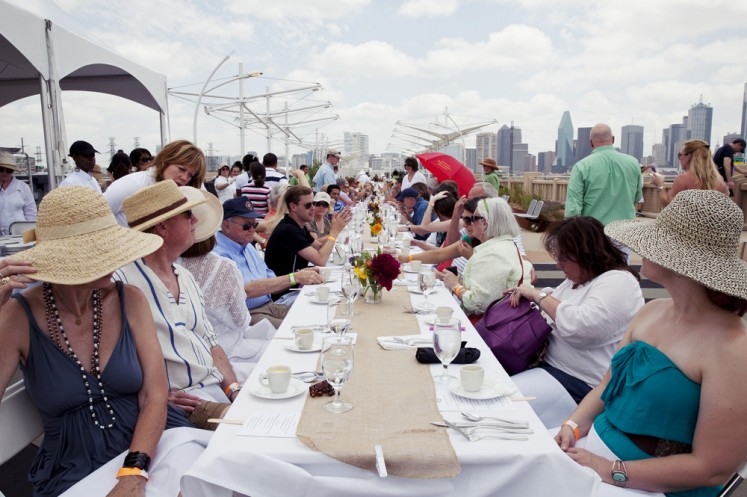 City Council Renames Bridge For Ron Kirk
A motion to honor him with Victory Avenue instead was quickly dismissed.
The Dallas City Council just voted to rename the Continental Avenue Pedestrian Bridge for former Mayor Ron Kirk.
Every council member expressed admiration for Kirk's leadership in the city and acknowledged the appropriateness of renaming something to honor him. The disagreement was whether the bridge was fitting for that purpose, since Kirk is a supporter of building a toll road along the Trinity River that would require removing almost 10 percent of the very structure that will become his namesake.
Councilman Philip Kingston suggested a portion of Mercedes Avenue, where Kirk lives, be renamed instead. But that motion was dismissed and couldn't be discussed by the council since no public hearing for the purpose had been announced in advance.
Councilman Lee Kleinman used his turn at the microphone to rail against anyone who'd dare to oppose this change. "Shame on some of my colleagues for taking this opportunity to grandstand on a controversial topic," he said. "Voting against this shows you have no interest in consensus, you thrive on chaos." By that standard, Kingston, Mark Clayton, and Scott Griggs (who voted no) are the council Littlefingers.
Now that this is a done deal, we're soon going to have Large Marge, the McBridge, and Lil' Ronnie spanning the Trinity.