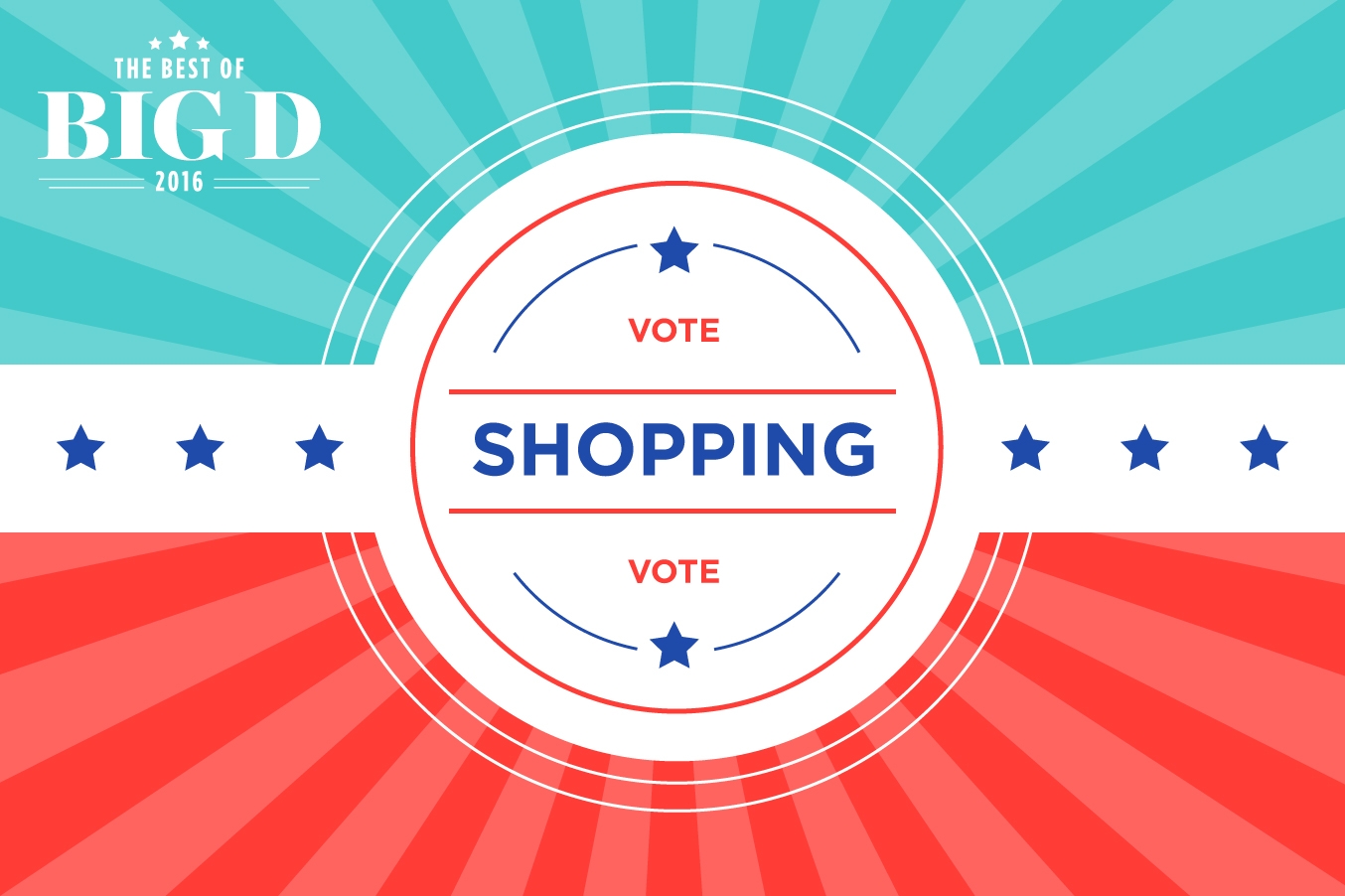 Best of Big D Shopping Voting Starts Today
Best of Big D: Reader's Choice voting starts today.
Mostly, our relationship consists of us telling you about cool places to eat, shop, experience, and see. But now it's your turn to tell us your favorite spots around the city.
Today, we're kicking off our Best of Big D: Reader's Choice poll to highlight the best places around town. You can vote for your favorites once every 24 hours. Cast your votes using your desktop, laptop, tablet, or mobile device.
You may notice that we've switched up the voting process this year. Instead of voting for 10 finalists, this year you have the option of writing in your nominees. For every category, submit the business that you think is most deserving. For each category, the business with the largest number of submissions will be named the winner.
But keep this in mind: we're only looking for locally-based businesses. We want to celebrate the best of Dallas! So large, national chains (Starbucks, Chili's, etc.) will not be considered. 
Throughout the next five weeks, you can vote for different categories. If you want to weigh in on the top restaurants, bars, and sports teams, check out the schedule below.
Shopping: April 18 – April 24
Culture: April 25 – May 1
Nightlife: May 2 – May 8
Food & Drink: May 9 – May 15
Services: May 16 – May 22
Now, get started by voting for your favorite shops here!