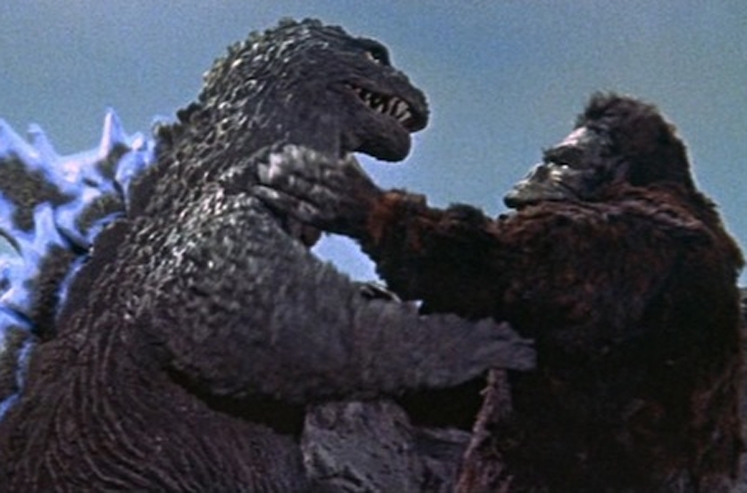 A world where one festival was puttering along for years, coasting on its storied history.
A world where a second festival, backed by the American Film Institute, burst on the scene 10 years ago with a slate of B-list celebrities and new films from Sundance and SXSW. A world of bitter feelings, backroom character attacks, and donor base pillaging.
Now comes what is perhaps the most awkward programming clusterf*ck since the heavens unleashed an icy hell on Jerry Jones' Super Bowl.
This April, at the Angelika Film Center, not one, but two film festivals — the Dallas International Film Festival and the USA Film Festival — will enter the same ring and wage war over popcorn, red carpets, and your eyeballs.
They were bitter rivals, competitors, archenemies, nemeses. Now they are sharing a theater for one tense weekend of movie watching madness.
Can Dallas' film-loving community survive such an onslaught? Are there enough movies to feed the insatiable appetite of two film festivals running at precisely the same time at  the same theater? Will Dallas IFF artistic director James Faust accidentally host a post-screening Q&A with former-Dallas star and at-large USA Film Fest board member Linda Gray? Will the USA Film Festival issue a cease and desist to any Dallas IFF filmgoers overheard saying the word Oscar®? Will a DIFF-honored sound editor who once worked for a semi-notable director wander onto the wrong red carpet? Will there be any film at either festival more thrilling or nerve=racking than simply sitting outside the Angelika and waiting for USA Film Fest's Ann Alexander to accidentally bump into DIFF co-founder Michael Cain?
Will Bart Weiss rise up to establish gentility among those who spend most of their year watching more movies than is healthy for any normal functioning human being? Or will the Dallas film community spiral into pursed-lipped bitterness and irresponsibly thrown dirty looks?
Things. Are about. To get. Passive aggressive.
For the first time in the history of cinema, Dallas proudly presents, a film brought to you by a five-minute long sponsor reel that gets increasingly more irritating every time you watch it: Film Festival Wars, Part 2: The Revenge of the Scheduling SNAFU
April 20. Only at the Angelika Film Center.
Get the FrontRow Newsletter
Get a front row seat to the best shows, arts, and things to do across North Texas. Never miss a beat.