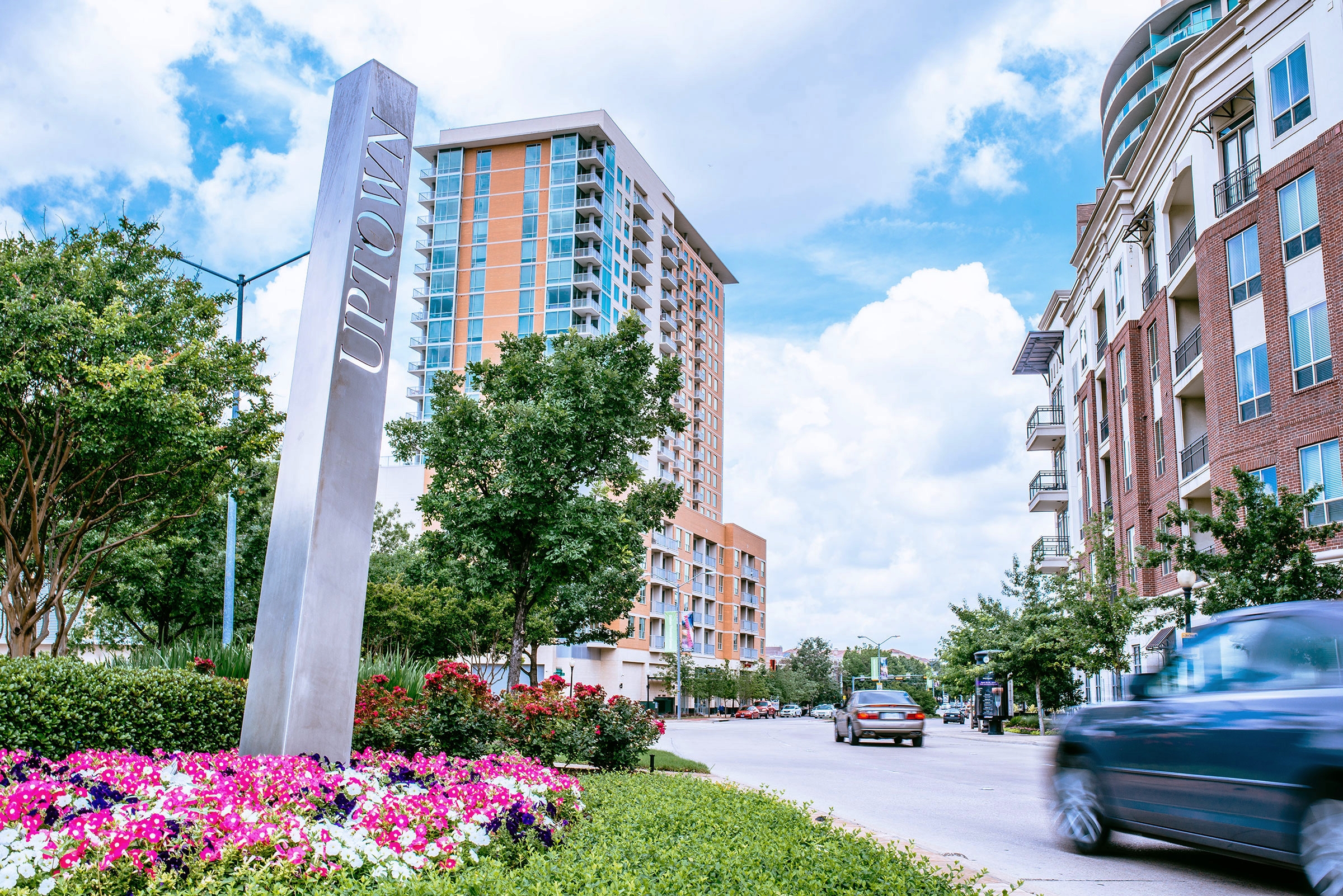 Ask John Neely Bryan: When Did Parts of Oak Lawn Become Uptown?
How the neighborhood name shifted.
Question: Why are large parts of Oak Lawn now called "Uptown"? Just wanted some clarification. — Ronnie W.
I shall forgive your ignorance about the Great Secession of Uptown, since that partition of what was once a united neighborhood (Oak Lawn) was not precipitated by a singular event — like say, the election of Abraham Lincoln — but was instead accomplished by a slowly advancing army of associated developer and city initiatives. Beginning, it could be argued, with the re-introduction of the McKinney Avenue Trolley in 1989.
The earliest official recognition of the term "Uptown" came with the creation of a "public improvement district" in 1993. Property owners in pockets of Oak Lawn once known only by various disjointed names, such as Little Mexico, Frog Town, Freedman's Town, the Vineyard, Cityplace, and State-Thomas, banded together to agree to pay extra taxes in order to fund ostentatious new additions to their roads, electrified street-side torches, and other la-di-da improvements. These funds are controlled by a shadowy organization known only as Uptown Inc.
Since that founding event, the public imagination has been twisted and reshaped to cede even more lebensraum to the appetites of luxury-apartment developers and boutique shop owners, until Uptown became the fighter-jet-shaped territory we know it as today.
The primary goal of the Uptown "PID" appears to have been to make the neighborhood not nearly as fun as it used to be. Consider that the western edge of today's Uptown was part of an officially sanctioned zone for legal prostitution in early years of the 20th century. (Rather than continue to allow houses of ill repute to operate all about Dallas, the city fathers thought it more sensible to crowd them into a single spot.) This proverbial red-lit district was known as "Frog Town," because of the propensity of noisy amphibians to wander up from the Trinity along a nearby creek.
Does it seem then, in your estimation, like an "improvement" that the neighborhood today is instead chock-a-block with: corporatized apartments where dumb 20-somethings shell out thousands to live in a few hundred square feet, public houses wherein the aforementioned dumb 20-somethings lap up free drinks purchased by even dumber 40-somethings in the midst of mid-life crises who have somehow convinced themselves that they remain attractive to those with freshly minted university degrees, and sub-urban visitors whose everyday lives are so devoid of joy that they've come to believe that a ride on a streetcar that moves along at the speed of molasses qualifies as "fun"?
Does any of that sound like progress to you? From the resentment towards Uptown's seizure of land that's implicit in your query, I am certain you concur that what has occurred in the neighborhood north of downtown Dallas during the last two decades is nothing short of a travesty. I would implore you to join me in urging the misguided staff from D Magazine to cease campaigning for other areas of the city to be likewise transformed. For the world, and this grand city in particular, has surely maxed out its quota of breeding grounds for $30,000 millionaires.
Join or die,

John Neely Bryan is founder of the city of Dallas and an expert on all matters. For advice, to have a dispute adjudicated, or seeking wisdom on any of a myriad of topics, [email protected].