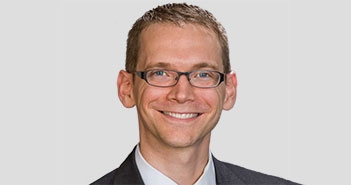 Martin Shkreli was arrested today. For those who don't understand the significance of this development, allow me to explain. Shkreli was the rich guy who paid $2 million in an auction for the sole copy of the Wu-Tang Clan album Once Upon a Time in Shaolin. Mike Morath is a man of means and, as we know from D Magazine's profile of him, a huge Wu-Tang fan. I called for his resignation in light of the fact that he did not buy the album, which, as a DISD trustee, he could have played at board meetings, thereby drawing celebrities to Dallas who would have no other way of hearing one of the 31 tracks on Once Upon a Time in Shaolin. To his credit, Morath did resign. He rather quickly landed another job, as the commissioner of the Texas Education Agency. In the meantime, we learned that the contract Shkreli had signed when he bought Once Upon a Time in Shaolin contained a proviso that allows either the Wu-Tang Clan and/or actor Bill Murray to steal back the album in a "caper" or "heist," which opened the door for Morath to redeem himself.
Are you following?
It's really quite simple. Now that Shkreli is in custody, the album will be easy to steal. The TEA has an annual budget of about $26 billion. I'm not suggesting that Morath use all of that money to hire Bill Murray and plan the caper to steal back Once Upon a Time in Shaolin. That would be silly. By my calculations, $500 million should do it. That's only about 2 percent of his budget. It's like a rounding error. No one will ever notice.
Once again, I call on Mike Morath to do the right thing and prove that he is for the children.
UPDATE (12:03) It's possible that the feds will attempt to seize Once Upon a Time in Shaolin. I urge Morth to take action quickly.
Get the D Brief Newsletter
Dallas' most important news stories of the week, delivered to your inbox each Sunday.